From bulky wired speakers that are usually connected to the television or the classic music player set to go completely wireless, the market for speakers has changed drastically. But the biggest challenge for wireless speakers, as convenient as they may be, is charging them every few hours. If you've been there, this review article might have a solution for you.
A French company called Zoook recently launched a wireless speaker in India with some interesting selling points. And the biggest eye-catcher in the speaker is its solar charging capabilities. Here's how the speaker performs in the real world, which convinced the biggest USP is not just a gimmick.
But the biggest question you should be asking yourself before buying Zoook ZB Solar Muse for Rs 4,999 is if the solar charging is a convincing factor. Let us try to answer that for you.
Solar charging and battery life
It made sense to test the only feature that we were attracted to in the Zoook ZB Solar Muse in the beginning. We tested the speaker in peak summer, so the results were quite impressive. In fact, using the speakers outdoor made sure we never ran out of power during the day.
The company claims ten minutes of solar charging can last Zoook ZB Solar Muse for 30 minutes, so we tested it. It was natural the company's tests were in ideal conditions, but for us, the speaker lasted about 20 minutes of playback after charging the speaker under the sun during noon.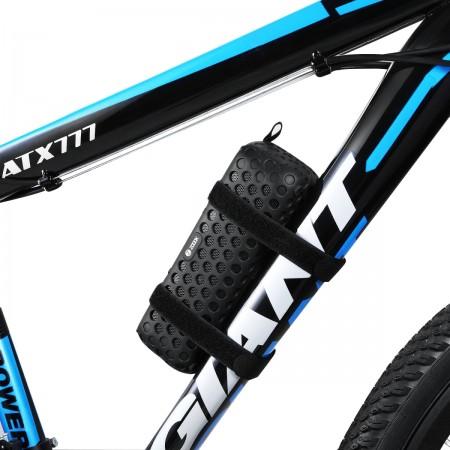 But if you intend to use it outdoors mostly, the speaker will charge itself. And we also noticed the speaker slowly picked up the heat from incandescent light bulbs. So, as long as your room is lit with those bulbs, you can skip the cable charging.
Now, for the overall battery life, which the company claims up to 30 hours on a single charge, we had no complaints there. Most of our use included mixed charging of solar and microUSB, but we hardly plugged in the charger as compared to other speakers in its range.
Durability
Solar charging is surely a major USP for Zoook ZB Solar Muse, but its design and durability adds a certain amount of value. It's rugged and we did not bother much about handling it carefully even during treks. Being a dustproof, shockproof and waterproof speaker, we did not bother if the speaker was lying by the pool or on the beach.
But Zoook ZB Solar Muse is not devoid of flaws.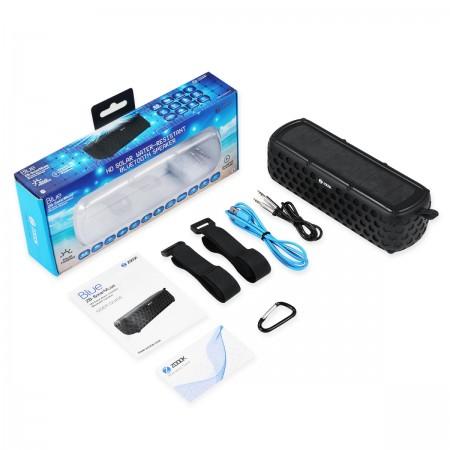 Sound quality
The biggest factor while considering a speaker is its audio performance. Zoook ZB Solar Muse has some pretty neat tricks up its sleeve, but it doesn't make for an ideal choice while buying a sub-Rs 5,000 speaker.
The sound quality on the speaker is rather flat, and using it outdoors doesn't warrant great attention. We ended up using the speaker paired with a smartphone or a laptop while watching movies in a silent room, but it is not a party material, to say the least.
The sound quality on the Zoook ZB Solar Muse is average, and this is considering alternative choices that are available in that price range. Now, customers can also consider devices like Amazon Echo Dot or Google Home Mini at that price range, which comes with some incredibly smart features.
Verdict
Zoook ZB Solar Muse won us with the solar charging feature, long-lasting battery, and a rugged design, but its average sound quality limited its use in the noisy environment. It can be an ideal choice for those who like to pack last minute before travel and a wireless speaker like Zoook ZB Solar Muse can be thrown in the suitcase without having to check for power. It's handy that way.