Google recently launched its Google Home and Google Home Mini smart speakers in India. And while the smart speakers are an absolute delight to use, you will need a good Wi-Fi network always in place to make the most of these voice-activated smart speakers. And Reliance Jio has come up with a sweet deal for customers planning to buy the newly-launched smart speakers.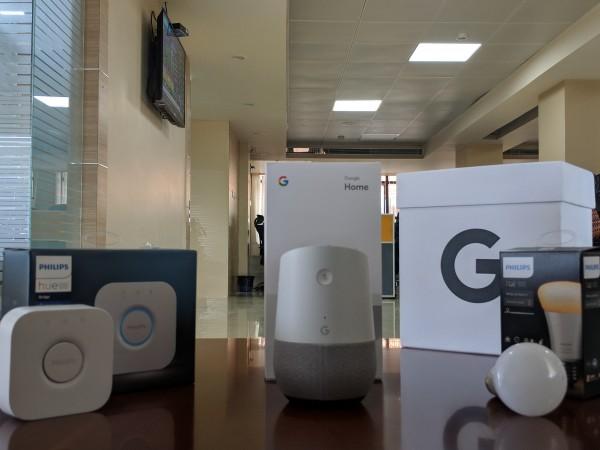 The telco is offering a free JioFi dongle along with 100GB of additional data for customers who buy a Google Home smart speaker from Reliance Digital retail stores.
"The perfect home is where #GoogleHome and #JioFi are together! Buy a Google Home at @RelianceDigital Store and get a FREE JioFi with additional 100 GB data. #MakeGoogleJioFiIt," Reliance Jio had said in a tweet.
Upon receiving the free JioFi device, users will need to activate it by making a first-time recharge by paying for the Rs 149 recharge pack. Additionally, they will have to pay Rs 99 to become a Jio Prime member. What this essentially means is that the customer by paying just Rs 248 extra will get a JioFi device that too with a 100GB worth of additional data.
The 100GB data will be credited to the user's MyJio account in the form of ten add-on top-up vouchers of 10GB each and will be valid for one year from the date of credit. It has to be noted that the additional 100GB data is a top-up and only one Google JioFi data voucher can be redeemed via the user's MyJio account at a time.
Bear in mind though that there are certain terms and conditions to avail the 100GB additional data with the free JioFi Wi-Fi device.
Reliance Jio Google JioFi 100GB free data: Terms and conditions
Users who get the JioFi device for free will need to make the first recharge before March 31, 2019, to become eligible for the offer. The free 100GB data will be credited to the user's MyJio account with 48 hours of recharging.
The data vouchers can only be redeemed through the MyJio app installed on the eligible user's phone, meaning that only the user who has purchased Google Home along with JioFi device and activated it by performing the first-ever recharge will be able to redeem the data vouchers.
Most importantly, only one Google JioFi Data voucher can be redeemed by the user per transaction. The data vouchers will be valid for one year from the date of credit. For example, if the data voucher for the user who activated the JioFi device gets credited on May 1, 2018, it will expire on May 1, 2019.
Users cannot club two or more offers with the JioFi data voucher, which means users will not be able to combine the Google JioFi data offer with other offers from the company.
Google launched Google Home and Home Mini April 10 in India. The voice-activated smart home speakers are powered by Google Assistant and are priced at Rs 9,999 and Rs 4,499 respectively. The devices are available on Flipkart as well as more than 750 retail stores including Reliance Digital stores across the country.