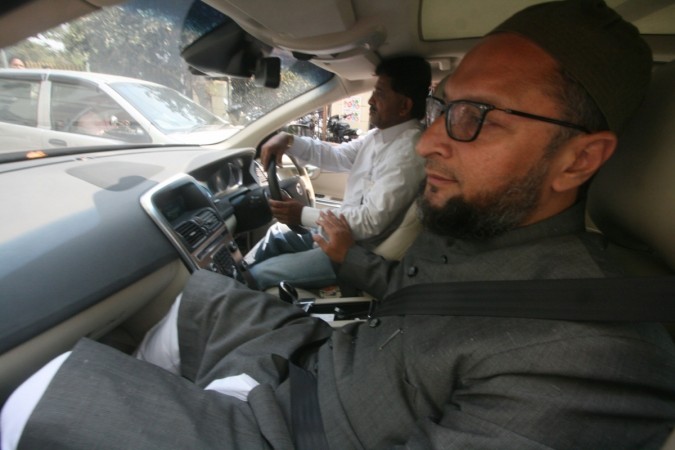 The All India Majlis-e-Ittehadul Muslimeen (AIMIM) leader Asaduddin Owaisi, generally known for his anti-Hindu and anti-India speeches, seems to have done a U-turn of sorts, joining the long list of Islamic leaders and preachers who have condemned the attacks perpetrated by the Islamic State group, especially during the month of Ramadan and against fellow Muslims, even in the holy city of Medina.
Speaking at a gathering in Hyderabad on Friday, Owaisi said: "Isis sent one of its suicide bombers to Medina. It is a fraud, an army of criminals. These people are dogs of hell ('jahannam ke kutte')." This is a long way from when Owaisi himself had offered legal counsel to the Isis attackers who had killed 20 foreigners and two policemen in Dhaka.
He also said: "Isis is not only a danger to the Muslims but to the entire mankind. We must accept the fact that Isis is among us, but surely they are not related to Islam and it is our big responsibility to destroy them."
Addressing Abu Bakr al-Baghdadi, the chief of the Islamic State group, also known as the Islamic State of Iraq and Syria (Isis) or the Islamic State of Iraq and the Levant (Isil), Owaisi said: "The day a Muslim spots you, remember you would be cut to not one but 100 pieces."
The Lok Sabha member also said: "We, the Indian Muslims strongly condemn this outrageous attack at Medina."
Speaking of Muslim youths, he said: "Educated Muslim youths should give free tuitions to poor Muslims children. Rich Muslims should help arrange marriages of poor Muslim women."
Owaisi is the latest among Islamic leaders and preachers to join the chorus in condemning Isis. One of India's topmost Muslim clerics, Maulana Khalid Rasheed Farangi Mahli of Lucknow, had soon after Eid called Isis un-Islamic, as had Mumbai-based Islamic preacher Zakir Naik. Naik, incidentally, was said to have served as the inspiration for two of the six gunmen who perpetrated the Dhaka attacks.
Even earlier, after the Dhaka attacks, Bangladesh Prime Minister Sheikh Hasina had said in a televised address: "What kind of Muslims are these who kill others during Ramadan? Anyone who believes in religion cannot do such an act. They do not have any religion, their only religion is terrorism."