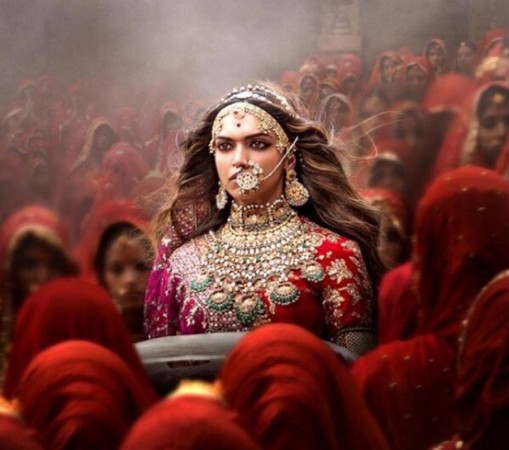 Sanjay Leela Bhansali's Padmaavat is one of the biggest releases of this year, and is made on a whopping budget of Rs 180 crore. Hence, the movie has to make huge box office collection to become a hit.
According to a report in Bollywoodlife, Padmaavat, starring Deepika Padukone, Ranveer Singh, and Shahid Kapoor, has huge money running on it. After being made at a budget of Rs 180 crore, another Rs 20 crore has been used to give it a 3D format, the report stated.
Also read: Deepika Padukone has been "engaged successively for last 4 years," says her sister Anisha
Hence, the total budget of Padmaavat is now Rs 200 crore. With so much money at stake, the film obviously has to make huge collections right from its day one.
The entertainment portal stated that Padmaavat has to make around Rs 300 crore business at the Indian box office for it to become profitable for the exhibitors and distributors.
It also stated that the film has already made good money from brand partners, satellite and streaming rights, but it will have to reach the Rs 300 crore mark to be declared a hit, and profitable for the makers.
Considering the hype around the film, Padmaavat is expected to make a collection of around Rs 25 to Rs 30 crore on its opening day, which is definitely a great start. Also, it will enjoy an extended weekend due to the Republic day holiday that will further boost its business.
But one cannot ignore the ongoing protests against the release of the magnum opus. Members of Karni Sena have already hiked up their protests, and are going violent at various places. Many theatres have already been vandalised by the fringe group even before the release.
In such a scenario, it will not be surprising to see people hesitating to go and watch the movie in theatres unless the authorities ensure adequate security. The ongoing protests may hamper the film's business to a great extent, and in that case, reaching Rs 300 crore will not be a cake walk for Padmaavat.