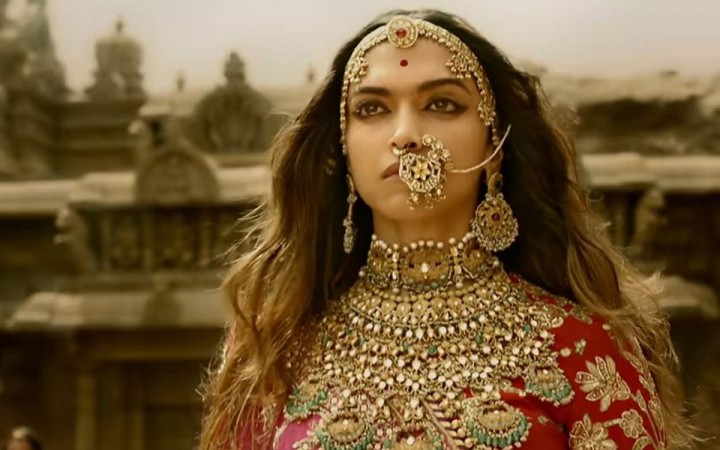 Hours after Rajput community member Suresh Chavhanke claimed that he had seen Padmaavat and has no objection to the release of the Sanjay Leela Bhansali directorial, Rajput Karni Sena chief Lokendra Singh Kalvi has said that none of their members has seen the controversial period drama.
In Pics: Padmaavat special screening | Deepika at Siddhivinayak temple | Padmaavat new stills
"Why are rumours being spread again and again when we have already taken a stand and shared it with the media, not once or twice but many times? We say it again that we will not allow Padmaavat to be screened in India at any cost," he said angrily while talking to IANS from Gandhinagar.
Also read: Padmaavat row: Rajasthan Police arrest Chittorgarh Karni Sena chief, vice-president and key member
During the media interaction, Kalvi said that he had met the chief ministers of four states – Rajasthan, Haryana, Madhya Pradesh and Gujarat. He is still imposing Janta curfew (people's curfew), as their protest against the movie.
Kalvi also showed his displeasure towards the telecast of Suresh Chavhanke's press conference as Karni Sena's review on Padmaavat.
Kalvi still holds his stand that the movie should not be screened as it has hurt people's sentiments. He even claimed that the Supreme Court failed to understand the sentiments of the Rajput community.
"We stopped (release of) Padmavati and now we want to stop Padmaavat," Kalvi added.
On the other hand, Suresh Chavhanke, who is the mediator of the Rajput community, watched the film and said in a press conference: "Whatever objections we had raised against the film have been considered in sizable proportions. Our biggest objection was the presence of a shot featuring Alauddin Khilji and Ma Padmavati. Whether through a 'dream sequence' or just a mere reflection, we did not want Khilji to touch Padmavati. And it has been the Rajputs' victory that Khilji, who couldn't lay hands on Padmavati centuries ago, has failed to do so again through Bhansali's film."
"Our second objection was that the Ghoomar dance does not feature any male presence or reveal any body part. Thankfully, the song in the film does not have any male presence (expect Raja Rawalji) and Padmavati's midriff has been covered by digital effects."