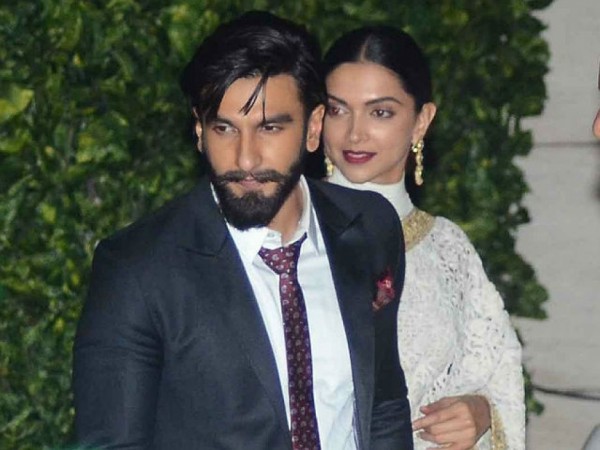 It was rumoured that Deepika Padukone got engaged during her recent vacation with Ranveer Singh but it turned out to be false.
However, it looks like the actress has been engaged for four years now. Don't believe us? Read on.
The Padmaavat actress has recently appeared with her sister Anisha Padukone on Neha Dhupia's chat show 'BFFs with Vogue'. In the show's promo, the three ladies are seen having a lot of fun. But it also offered glimpses of some interesting conversation about Deepika's engagement.
Neha shot a straight question to Deepika if the rumours of her engagement are true, to which Deepika clearly said that she is not engaged. But when she asked Deepika to show her fingers to check for any possible tan lines, the host exclaimed, "Okay guys, there is a tan line", to which Anisha added, "Also, she has been engaged successively for the last four years." All the three of them burst into laughter, making it clear that it was all in jest.
The promo video also shows Deepika saying her rumoured boyfriend Ranveer Singh is the best kisser in the industry. "Ranveer Singh is the best kisser in the business," she said when asked.
Well, maybe the rumours about her engagement are not true, but Deepika certainly appears to be much more comfortable in talking about Ranveer now. Watch the promo video below.
Meanwhile, Ranveer and Deepika arrived together hand in hand for the special screening of Padmaavat on Tuesday night at Mumbai. Dressed in traditional attire, the duo looked happy and gorgeous.
While the Supreme Court suspended the ban on the film, Karni Sena continues its protests against the movie. Some incidents of violence were also reported in certain regions of the country.
They have even threatened to burn down theatres if the movie is screened. However, the Karni Sena chief Lokendra Kalvi said that he does not support violence, but demands a ban on the film.
Padmaavat is slated to be released on January 25.