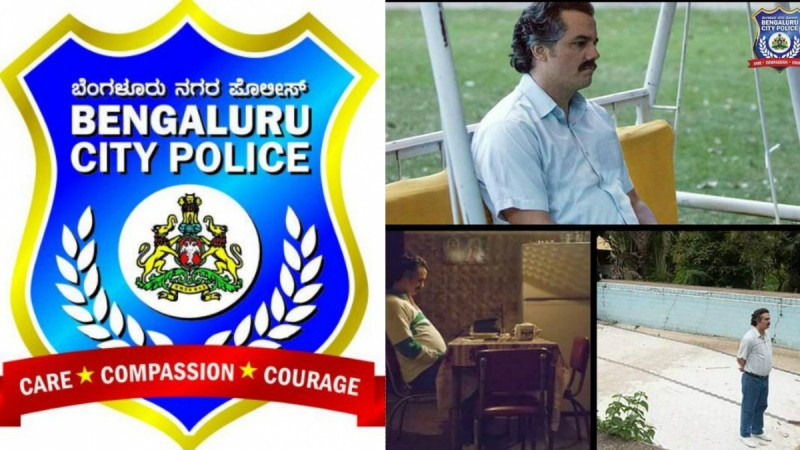 The Bengaluru City Police (BCP) have been known for their proactive presence on social media. Ever wonder how they manage to do it?
Here is a first-time sneak-peek into how the Bengaluru City Police manage their virtual presence, courtesy IBTimes India!
The BCP already have a reputation for reaching out to the youth with viral memes: They used trending ideas from the hit Netflix series Narcos to spread messages on drugs.
They also monitor social media stringently, picking up instances of when people boast about breaking the law. In one such instance, they even arrested a youth who posted photos of his bike stunts on Facebook!
So how do they do it? Here is your first peek into the cyber cell of the BCP:
As is evident, BCP personnel are keeping a keen eye on social media for every single thing you post.
Have a complaint? Reach out and it will be forwarded to the relevant section.
But what if there is a problem, but no formal complaint has been made? The BCP are on that as well, with a Twitter service called Twitter Seva.
This service allows the BCP to monitor what people in the city limits are talking about, and how they are viewing certain situations.
Watch that video here:
Want to know more about how the Bengaluru City Police work, or just want the latest news and updates from across the world? Subscribe to the IBTimes India Facebook page or follow our Twitter account: @ibtimes_india.