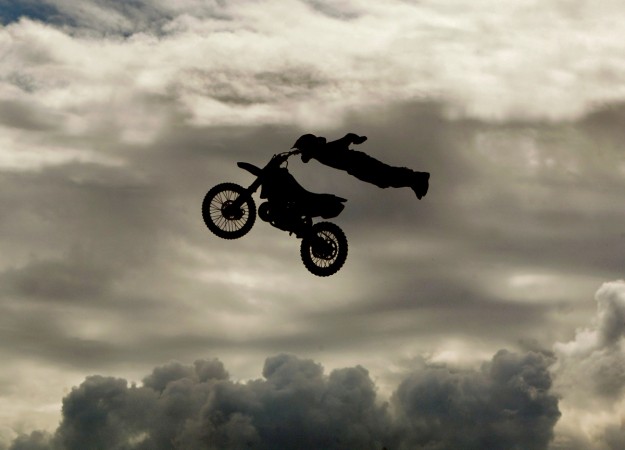 Despite being a metro packed with traffic, very often commuters come across youngsters performing bike stunts on some busy roads in Bengaluru (formerly Bangalore). The Bengaluru Police has now taken strict action against a 21-year-old, who posted photos of himself doing the stunts, on his Facebook page.
An youngster named Juber was arrested for performing wheelie by the Frazer Town police under section 283 of the Indian Penal Code (danger or obstruction in public way or line of navigation), Motor Vehicle Act 183 (driving at excessive speed), 184 (driving dangerously) and 189 (racing and trials of speed).
"Juber, 21 years, was spotted online, followed& arrested by @FtownTraffic for #wheeling u/s 283IPC, 183,184,189 MV Act [sic]," Bengaluru City Police posted on its official Facebook page, while sharing the photos of Juber performing bike stunt.
"Juber was taken into custody on Bakrid and has now been released on bail. We have seized his Suzuki Access (KA 03 JE 3946). DCP has taken special interest in the matter to take strict action against such stunt performers on streets. If people come across such performers on the streets, they can dial 100 or contact the police via Twitter," Gopal Nayak, Police Inspector Traffic (Frazer Town) told International Business Times India. Juber, a resident staying close to Coles Park, was tracked down after the police spotted the photos of his illegal, daring and risky acts on the social media.
While many netizens have appreciated the police for taking strict action against Juber, few social media users have requested the authorities to provide space for talented youngsters for practising such daring acts. "I am so glad that the Bengaluru Traffic police have finally decided to crack down on these offenders who put not only their lives, but the lives of other innocents, at risk," writes a netizen. While another person writes: "When there no option for that, people will resort to practising on roads. Punishing without providing facilities is not something bearable."
The incident has taken place just days after 18-year-old Kirtan Richie was arrested for performing a wheelie on a modified bike, that caused the death of his pillion rider, Shiny Kiran. The 18-year-old girl died on the spot on Old Madras Road in Bengaluru after a goods vehicle ran over her on 1 September.