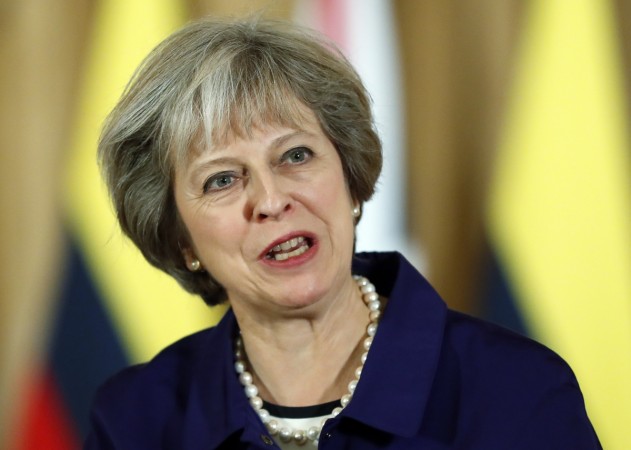 British PM Theresa May is set to arrive in India on Sunday for a three-day visit. Now, UK's Opposition Labour Party has raised a question about the country's role in Operation Blue Star (the Indian military operation at the Golden Temple in Amritsar in 1984).
On Friday, Labour Party Deputy Leader, Tom Watson, stated that May should 'come clean' about Britain's role in Operation Blue Star. Watson referred to the allegations made by the Sikh Federation UK that files had been removed by the Foreign Office, which had "new evidence" of Britain's role.
In a statement, Watson said, "Before her visit to India, Theresa May must come clean about the role played by the UK in the attack on the Golden Temple in 1984 and subsequent events. There is increasing evidence that Margaret Thatcher's administration worked more closely with the Indian government than was known at the time."
There were claims that the Foreign Office had removed files showing that the Special Air Services (SAS) unit of the British Army got involved in Operation Blue Star after "an Indian request for military assistance in the setting up of a National Guard for internal security duties".
Watson further added, "David Cameron's previous inquiry failed to reveal the full facts and we now learn that vital new documents relating to the massacre have been removed from the National Archives by ministers. The revelation that these new documents exist suggests that Parliament may have been inadvertently misled by a former Foreign Secretary. After over 30 years of demanding answers, Britain's Sikh community deserves to know the truth, no matter how embarrassing it is for the current government. After the failure of the Cabinet Secretary's internal inquiry, there should be a full independent investigation into these matters."
An official government inquiry in 2014 into Britain's involvement in Operation Blue Star had been ordered by David Cameron. The then UK Foreign Secretary, William Hague, had told the House of Commons in February 2014 that "the report concludes that the nature of the UK's assistance was purely advisory, limited and provided to the Indian government at an early stage in their planning."
Now the Sikh Federation UK claims that a note, which was written on July 3 1984, a month after the operation shows that Britain had played a more significant role. The note was reportedly written by a civil servant in the Foreign Office's South Asia department. It had been copied to Ministry of Defence officials and the high commissioner in Delhi.
Meanwhile, a UK government spokesperson said, "The FCO (Foreign and Commonwealth Office) borrowed some of their files from 1984 that were released to the National Archives so they could read the content following concerns raised by the Sikh Federation. They will return all the files in full shortly."