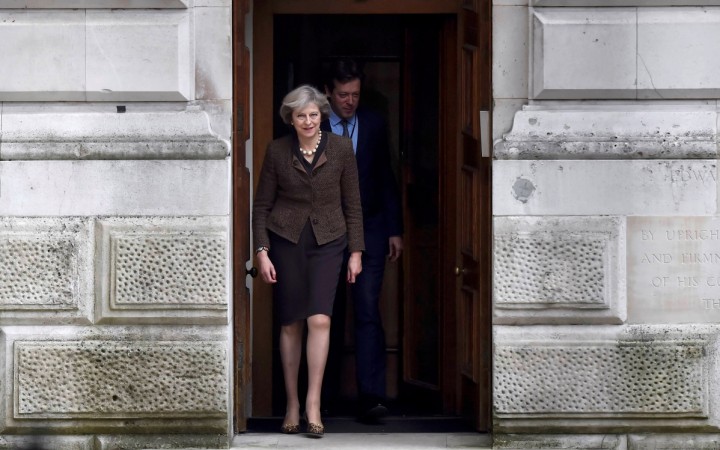 UK's Prime Minister Theresa May will lead a delegation of small and medium businesses to India in November in a bid to boost trade with countries, which belong outside the European Union as her country prepares to exit the 28-nation bloc.
May's visit to India from November 6-8, will be the first bilateral visit to a country outside the European Union (EU) ever since she took charge as Britain's PM in July. She aims to foster a new global role for her country (UK) as it will leave the EU, the Downing Street office was quoted as saying by the Reuters.
"As we embark on the trade mission to India we will send the message that the UK will be the most passionate, most consistent and most convincing advocate for free trade," May said in a statement. She also added that in the past, trade mission concentrated on big businesses, she wanted to opt for a new approach and would take small and medium businesses from every region of her country.
Some of the businesses to accompany May include Geolang, a cyber security firm based in Cardiff (Wales), Torftech, a biomass energy company based in Southeast England and Telensa, a company, which focuses on wireless street lighting system based in Cambridge (England).
Liam Fox, Britain's secretary of state for international trade will also be part of the delegation. During the three day visit a number of commercial deals are expected to be inked by the two countries.
The UK prime minister will hold talks with her Indian counterpart (Indian Prime Minister) Narendra Modi during her visit. The two prime ministers will together inaugurate a technology summit in New Delhi, Reuters added. The European Commission is responsible for trade negotiations with the EU and according to media reports, some countries have said that they will not negotiate a trade deal with Britain until it has actually left the 28-nation bloc.