There are electric car makers and then there is Tesla Motors. The Model 3 in particular shattered all the prejudices over electric vehicles and went on to become a bombshell in the industry when CEO Elon Musk disclosed it in April 2016.
A year and couple of months down the line. Musk handed over the first 30 units of the Model 3 sedan outside Tesla's factory in Fremont, California on Friday. Even more interesting revelation is that despite no chance of getting Model 3 before 2019, bookings are still mounting. The people waiting for the Model 3 are now over half a million up from about 373,000 in April last year.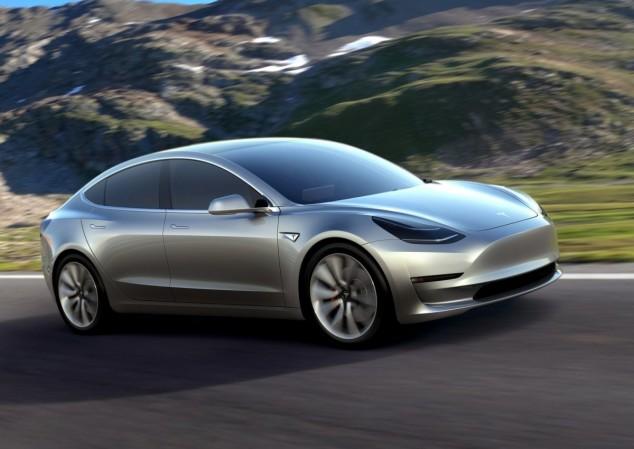 While Tesla's Model S is priced at around Rs 46.50 lakh and SUV Model X around Rs 53.12 lakh, Model 3 is much cheaper at $35,000 (Rs 23 lakh). Getting a BMW 3 Series rival EV at that price point makes the Tesla car a compelling case and this could be one of the reasons for the surge in interest. A longer-range version of the car is priced at $44,000 (Rs 28.28 lakh) and will drive 310 miles (500 km) on a single charge.
Tesla has produced only 50 of the Model 3 cars so far, including 20 for testing purposes. However, Elon Musk has already streamlined a planned production increase for Model 3. In August, Tesla is planning to roll out 100 units of Model 3 and it will be increased to over 1,500 units by September-end. Musk is optimistic that Tesla will be able to scale up production to 20,000 Model 3 cars per month by 2017-end.
The Model 3 is one of the most practical electric cars around. It comes in five seats and four doors layout. As for performance, the Model 3 will run from standstill to 100kmph in less than six seconds and comes with the range of 346km in one full charge.