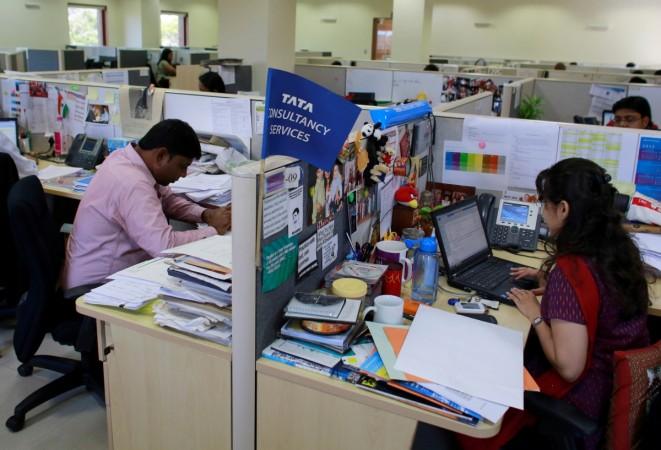 Tata Consultancy Services (TCS), India's largest IT software services exporter, made a statement that should cheer lakhs of IT professionals and job aspirants seeking to enter the $150-billion industry, amid an all-pervasive gloom.
The assurance came from none other than the Mumbai-based company's MD and CEO, Rajesh Gopinathan, when asked about layoff plans or "downsizing."
"No, certainly no," he told news agency IANS on Thursday in Patna, after launching a BPO centre there.
"We are here to create jobs, not to downsize," he added.
In a regulatory filing to the BSE, TCS said it has set up a Business Process Service (BPS) centre in Patna under the India BPO Promotion Scheme, envisaged under Digital India Programme. The Patna centre is one of the three centres of the company, the other two being in Varanasi in Uttar Pradesh and Nashik in Maharashtra.
Read: Wipro, Infosys react to reports of layoffs
TCS seems to be an exception in an industry where employees are staring at large-scale layoffs in view of uncertain business environment and protectionist stance by the US that is seeking to tighten H-1 B visa norms in order to create more jobs for American workers.
Reports of Infosys, Wipro and Tech Mahindra resorting to layoffs have dampened the mood in the industry that had already slowed hiring in the past few quarters.
On a net basis, TCS — India's largest IT services exporter — added 8,726 employees during the March quarter (Q4), followed by Wipro at 1,305 (IT services) while Infosys ended up adding just 601 employees.
For the financial year 2016-17, TCS hired 33,380 employees, Infosys 6,320 and Wipro 8,650 on a net basis, data gleaned from the regulatory filings reveal.
As of March 31, 2017, TCS had 3,87,223 employees, Infosys 2,00,364 and Wipro (IT services only) had 1,65,481 employees.
For the full year 2016-17, revenues increased 8.6 percent YoY to Rs 117,966 crore and net profit also rose by the same margin to Rs 26,289 crore. In dollar terms, revenues stood at $17.58 billion, up 6.2 percent YoY and net profit stood at $3.92 billion. The company operates in over 45 countries.
On Thursday, TCS shares closed at Rs 2351.25 apiece on the BSE. Infosys ended at Rs 944, Wipro at Rs 505 and Tech Mahindra at Rs 434.