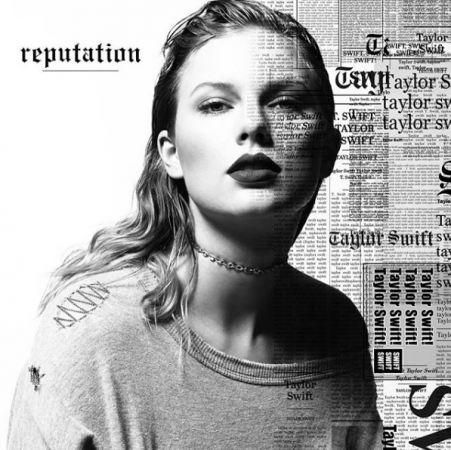 Taylor Swift's much anticipated album Reputation is set to drop in two days' time and Taylor reclaimed the album after its details leaked online.
In simpler terms, Taylor is once again taking her album off of streaming services, much like her 2014 stint where she had temporarily pulled all of her music from streaming services.
Also read: OMG! Is Taylor Swift's new single 'Gorgeous' about Joe Alwyn? Twitter bets it is!
Taylor released the track list for her sixth studio album on Friday, shortly after photos from the album and its backside cover art got leaked all over the internet.
However, instead of addressing the leak, she just posted a photo of the track list on Instagram with a photo captiond: "3 days until #reputation". The announcement revealed the total of 15 tracks in all, making it Taylor's second longest album after her 2012 hit Red.
This album also sees Taylor, 27, collaborating with Ed Sheeran and rapper Future on a song called "End Game." While the previously released Look What You Made Me Do, Ready for It and Gorgeous are still very much a part of it, they aren't the only sassy song titles this album flaunts.
For starters there are tracks titled "I Did Something Bad," "Don't Blame Me," and "This Is Why We Can't Have Nice Things" which takes forward the classic clapback aura that the album had given off right from the release of its first song.
Swifties and the rest of the world can now safely put on their theorising thinking caps and let the speculation games begin, as its time to investigate which new Taylor song is about whom. So far we know that it's not just exes being bombed on this album as Taylor's very public feud with Katy Perry and Kanye West has been definitely shed some lyrical light on as well.
But of course, that isn't all. No big release from Taylor's side comes without a smidge of drama and this time, the record is being withheld from streaming services, especially through its first week of sales.
Taylor is reportedly still discussing and negotiating the specifics of the record being available on such services later on, but for now it's only available on iTunes and for pre-order at Target and Walmart.
This definitely doesn't come as a surprise though considering how vocal Taylor has been about criticising streaming services. In 2014, when she had pulled her music off them and suffered major social media backlash and criticism. She had called streaming "a grand experiment".
Also read: Taylor Swift surprises 96-year-old World War II veteran on Christmas
In a Wall Street Journal op-ed, Taylor mentioned her concerns about how fairly streaming websites paid artists for the free availability of their music, saying: "Music is art, and art is important and rare. Important, rare things are valuable. Valuable things should be paid for."
Taylor began easing up to allowing her music to be available online after the release of her 1989 album in 2015. It started with Apple music after the company changed its policies on paying artists. Much later, this year in June, Taylor finally re-released her entire discography on all streaming services, including Spotify.
Taylor isn't the only artiste to have withheld music from streaming services, as Adele's 2015 album 25 was withheld for months, even though it sold 3.38 million copies in its first week
Similarly, Taylor withholding 1989 didn't hold back its sales either as it finished at the top three in international sales for 2014 and 2015.