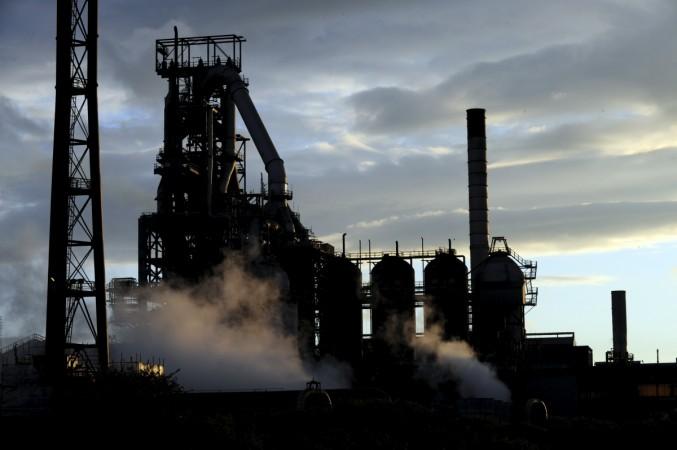 Tata Steel has currently put on hold its plans to sell its U.K. assets following Britain's surprise vote to leave the European Union. The company will hold a board meeting on Friday to decide the future course of action in the wake of the country's changing political landscape post Brexit.
Sources quoted by Mint said Tata Steel is putting its sale plans on hold for the time-being because it wants assurance that the U.K. authorities are still committed to offering incentives to potential buyers of the assets. A second source quoted by the publication said that Friday's board meeting would decide the future for the sale post the U.K. referendum, which took place last month.
"Brexit vote has added to the uncertainty of the sale process by raising questions about viability of the U.K. steel industry in general and the sell-off in particular," a source informed the Economic Times.
British business minister Sajid Javid has flown down to India and is expected to be a part of Tata Steel's board meeting.
While the sale of Tata Steel's largest plant Port Talbot (located in Wales) may be halted, the company's other plants Hartlepool, Rotherdam, Stocksbridge could be put up for sale.
Tata Steel had on March 30 announced it would sell its U.K. operations as it was struggling to recover debts.
On May 10, Tata Steel had announced that it had received seven Expressions of Interest (EOI) from bidders who were interested in buying its U.K. assets; among the bidders were Sajjan Jindal's JSW Steel, Sanjeev Gupta's Liberty House and U.K. government's management buyout team.
Just after the Brexit vote, it was reported that Tata Steel's future was in a limbo. The company needed to rethink its strategy with regard to its operations in Britain. According to reports, the U.K. referendum verdict may damage the chances of Tata Group maintaining its operations in the region.
The Tata Steel stock was trading at Rs. 316.00 at around 11 a.m. on Friday, down 0.52 percent from its previous close on the Bombay Stock Exchange.