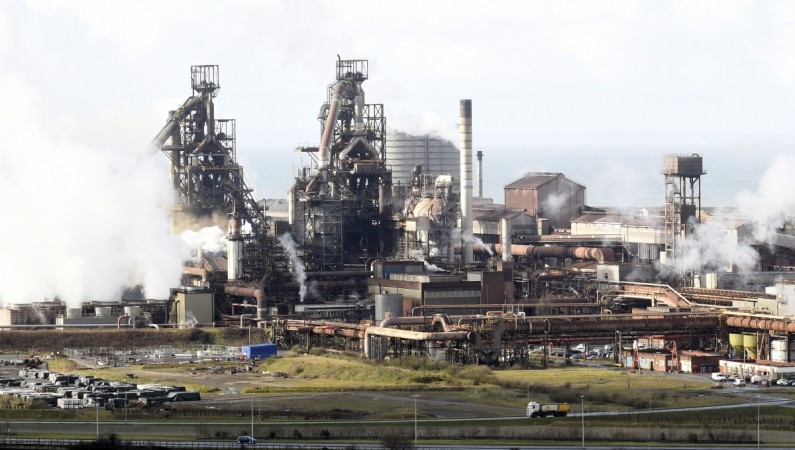 Tata Steel announced on Monday that it had received seven Expressions of Interest (EOI) from bidders who were interested in buying its U.K. assets. In a regulatory filing to the Bombay Stock Exchange, Tata Steel said the seven EOI were being taken forward at this point.
"We are pleased with the response to the initial stage of the global sales process for Tata Steel's UK business. The announcement by Tata Steel Europe marks another important stage gate in this process. The expressions of interest received have been through a robust initial assessment process with inputs received from the UK government whose views have been considered by the board," Koushik Chatterjee, group executive director (finance and corporate) of Tata Steel Limited, said in a statement.
Although the names of the seven bidders have not been disclosed, reports suggest that Sajjan Jindal-owned JSW Steel is among those shortlisted. "JSW Steel has submitted its bids. The company is awaiting for the next level of discussion," a source close to the development was quoted as saying by Mint.
Under the next phase of the sale process, the bidding companies would be provided with additional information about the business and its management team, the company said.
The British government had reportedly promised to support the rescue deal for Tata's U.K. business and had said it would consider taking a stake of up to 25 percent in the assets.
On May 2, Indian-origin businessman Sanjeev Gupta's Liberty House had confirmed that it would bid to acquire Tata Steel's U.K. operations. A Liberty House spokesperson told publications that the company would submit a strong internal transaction team and a panel of leading advisers to take the bid forward.
Tata Steel had on March 30 announced it would sell its U.K. operations as it was struggling to recover debt.
The Tata Steel Limited stock was trading at Rs. 335. 15 at around 10.28 a.m. on Tuesday, up 1.85 percent from its previous close.