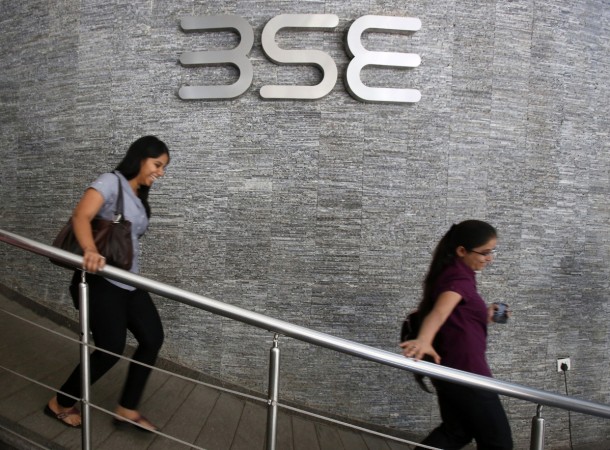 An upbeat June quarter (Q1) performance declared on Monday after trading hours saw shares of Tata Steel gaining almost 4 percent in early trade on Tuesday, pushing up prices of other metal stocks such as Hindalco and Vedanta.
The Tata Steel stock was trading 3.4 percent higher at Rs 620 on the Bombay Stock Exchange (BSE) at around 10.40 am while Hindalco and Vedanta were up 3.82 percent (at Rs 236) and 3.56 percent (at Rs 298), respectively, on the National Stock Exchange (NSE).
Also read: Surging steel demand boosts Tata Steel Q1 profit
Hindalco reported a strong set of number for its subsidiary Novelis for the June quarter, prompting brokerage Motilal Oswal Securities Ltd. to upgrade the Hindalco stock to Rs 310. Net sales rose 16.2 percent to $2.7 billion while net profit grew four-fold to $101 million from $24 million in the year-ago period, according to regulatory filing by the Aditya Birla Group company.
Tata Steel's Q1 consolidated net profit came in at Rs 921 crore as against a net loss of Rs 3,183 crore in the corresponding period last year.
The BSE Sensex was down 220 points to 32,053 while the NSE Nifty was trading 70 points lower at 9,987, tracking weak Asian cues, mainly from China.
After increasing 11.3 percent in June, China's export growth slowed to 7.2 percent YoY in July, marking the weakest since February, HDFC Securities said in an update, citing official data.
Simultaneously, imports growth slowed down to 11 percent, the slowest growth since December and a drop from 17.2 percent in June, leaving a trade surplus of $46.74 billion.
In its Tuesday morning note, Geojit Financial Services said that the yield on 6.79% bonds maturing May 2027 closed flat at 6.46 percent on August 7 while the Indian rupee ended lower at 63.81 to the US dollar, after rising to two-year high on Friday last week.
Central Depository Services (India) Ltd, or CDSL, which got listed at a phenomenal premium to its issue price of Rs 149 on June 30 and hit a high of Rs 486 in the subsequent days, was trading at Rs 330.25 at around 11.10 am on the NSE.
In a few days, public sector Cochin Shipyard will debuted on the stock exchanges; hopes are high for a stellar listing after the IPO was subscribed 76 times. The shares were offered in a price band of Rs 424-432 apiece. The country's largest public sector shipyard aims to raise about Rs 1,400 crore as part of efforts to expand and construct larger vessels and undertake ship repair and fabrication.