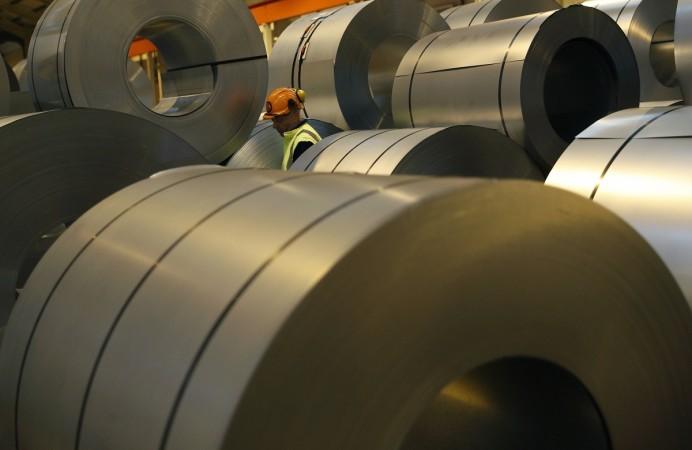 India's largest steel maker Tata Steel, reported a profit in the first quarter of the fiscal year, driven by surging steel prices, more production at home and restructuring of its European steel operations.
Tata Steel revenue rose 19.3 percent to Rs 30,973.3 crore from a year earlier as it sold more of the metal. It bounced back with a net profit of Rs 921 crore in Q1FY2018 against a loss of Rs 3,183 crore in Q1FY2017. But, fell short of the expectations of Rs 1,142.1 crore of eight analysts that Bloomberg surveyed.
Last year, in the June quarter, the company had reported a loss of Rs 3,296 crore resulting from the sales of the UK business to Greybull Capital Llp.
However, after selling the UK business, its net profit from continuing operations was Rs 933.22 crore, a fourfold increase from a year ago, Mint reported.
Earlier this month, the company sold two UK steel pipe mills to Liberty House marking the conclusion of the restructuring of its British operations.
The company's combined sales volume rose more than 8.6 percent to 5.83 million tonnes, during the quarter, helped by a 27.9 percent jump in the India sales volume as it increased production in the Kalinganagar plant.
Tata Steel's earnings before interest, taxes, depreciation and amortization (EBITDA) margin increased 320 basis points in the first quarter, from a year ago to 16.1 percent, but, contracted from the preceding March quarter.
Why is China important to Tata Steel?
The confidence of the commodity-driven industries globally seems to be rising gradually, after a lacklustre demand last year. China's economy slowing down was the biggest cause.
"Internationally, steel prices are going back to levels that can support current raw material prices," said Tata Steel's management in a conference with analysts.
China is the largest importer of raw materials. So, if the demand in China falters, it drags the commodity –led industries as well as economies down.
China's economic growth has picked up the pace and grew at a rate of 6.9 percent in the second quarter of 2017.
The management also added that international steel prices have shot up in the last three to four weeks as Chinese demand outpaced production.