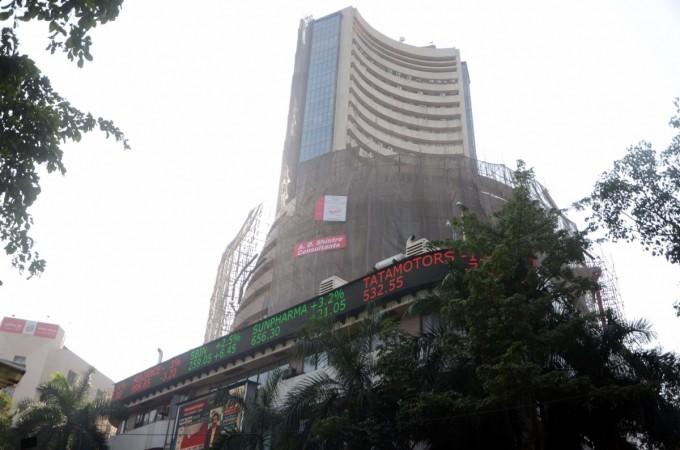 Stock markets next week are expected to be influenced by the June quarter performance of select companies such as budget carrier SpiceJet, Tata Steel, Tata Motors, Bharat Petroleum Corporation Ltd. (BPCL), BEML and State Bank of India (SBI). Another set of triggers could be retail inflation and external trade data for July, presuming they are released ahead of Independence Day celebrations.
Retail inflation data for July is due on August 14, while factory output (IIP) numbers for June could also be released on the same day. The government had published external data statistics for June on July 14 and therefore the August data could come on 14th of this month.
Also read: RBI Monetary Policy: Repo rate cut by 25 bps, policy stance neutral
"Markets will keep a constant watch over remaining set of quarterly numbers and further movement is expected to be largely stock specific depending upon results meeting expectations or any important news flow," Teena Virmani, Vice President - PCG Research, Kotak Securities, said.
"Domestically, GST impact is being felt on most of the manufacturers and is likely to persist till Q2FY18 before the benefits of the shift from unorganized to organized start flowing in. Ironing out of issues related to e-way bill is likely to be closely watched out for," she added.
India's biggest lender by deposits and loans, SBI is scheduled to release its June quarter performance on August 11 while low-cost carrier will declare its Q1 results the previous day.
August 11 will also see four public sector entities — BEML, Bank of Baroda, Corporation Bank and BPCL declare their June quarter results, along with other corporates such as Cipla and Hindalco.
The first week's trading for Indian stock markets ending August 4 was guided the 25 basis point cut in repo rate by the Reserve Bank of India, automobile volume sales and quarterly performances of select companies such as Mahindra & Mahindra.
The BSE Sensex closed 87 points higher at 32,325 on Friday while the 50-scrip NSE Nifty gained 52 points to end above the 10,000-mark (at 10,046).
Foreign institutional investors (FIIs) were net sellers of Indian equities worth Rs 854 crore on Friday while their domestic counterparts were net buyers of stocks worth Rs 1,017 crore, according to provisional data released by the National Stock Exchange (NSE).
In other news, Bank of Baroda followed SBI and cut interest rate on savings deposits to 3.5 percent from 4 percent on balances below Rs 50 lakh while those above the threshold will continue to fetch 4 percent interest, according to a regulatory filing to the BSE by the state-owned lender.
Also read: Interest rate cut on savings deposits augurs well for banks, say Nomura analysts