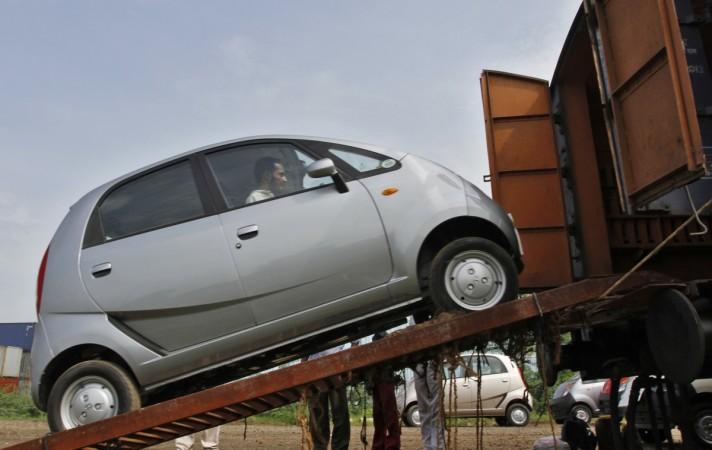 With hardly any takers, the future looks grim for India's cheapest car from home-grown carmaker Tata Motors. Tata Nano has been returning meagre sales figures with each passing month and confounding its ride comes the news that dealerships of the company seem to have lost hope on its revival and are slowly turning their focus on the new models of the company such as Tiago, Nexon , Hexa and Tigor.
According to a report on Business Standard, the dealers are not placing fresh orders for Nano. Further, the report says that Nano's production at the company's Sanand plant has been scaled down to two cars a day and the company could only ship 180 units of Nano to its dealerships in August as against 711 units in August 2016. The number further came down to 124 units in September and dipped to just 57 units in October.
Although the car is still in production, its future remains uncertain. So what is happening to the small car that was expected to carry the dreams of every Indian household owning a car?
Also read: Tata Nano Electric to be called Jayem Neo; launch and other details REVEALED
Nearly a decade after being launched with much fanfare, Tata Nano, a brainchild of Ratan Tata has not been able to take off in the Indian market. Not even a price tag of as low as Rs 2.25 lakh has helped its cause and the model is now being offered on discounts by many dealers to clear their stock. Although carmaker Tata tried to boost the sales of Nano with the upgraded versions of the model, the car failed to pull the buyers as expected.
Recent reports have indicated that Tata Nano could soon get its electric version, Jayem Neo in association with a Coimbatore-based automotive parts manufacturer-- Jayem Automotives. However, this version is unlikely to carry Tata badging on it. Could Tata Motors offer a new lease of life to Nano with its electric avatar? Maybe!