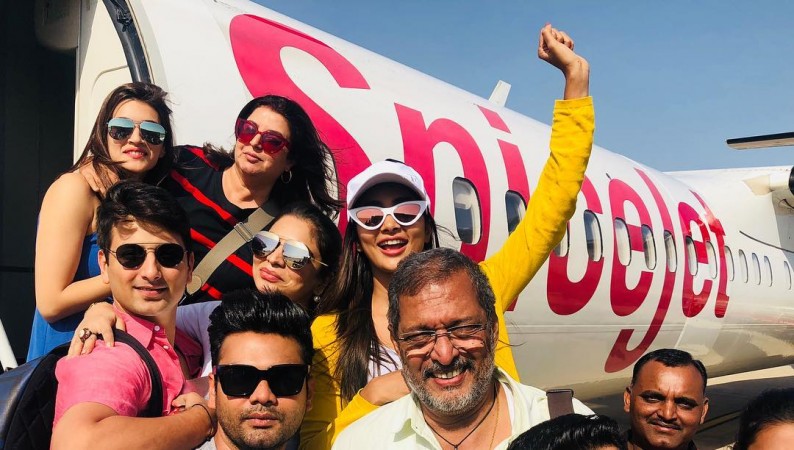 Tanushree Dutta has been lashing out at those who are working with Nana Patekar, whom she has accused of sexually harassment on their film sets in 2008. She is not happy with Farah Khan who uploaded a photo of Nana Patekar with other Housefull 4 cast on Instagram just hours after the actress called out Nana for his alleged misconduct.
"Tanushree is upset about two things. Farah's Instagram post has appalled her. Being a woman herself, Farah has made her stand very clear by going ahead with Nana for the Housefull shoot," says an official statement released by Tanushree's team.
The statement further states that Nana's lawyer has been calling and threatening Tanushree of filing a lawsuit against her for speaking up against the actor.
"A man who is claiming to be Nana Patekar's advocate is calling up people close to Tanushree and media houses alike, threatening to drag Tanushree to court for speaking up. Even after ten years, Nana Patekar is still harassing Tanushree Dutta with legal threats and intimidation tactics while the whole world is watching," the statement read.
Not just Farah, Tanushree slammed Twinkle Khanna as well even after she tweeted in favour of her. Although she thanked 'Mrs Funnybones' for lending her support, she pointed out that her husband Akshay Kumar continues to work with Nana in Housefull 4.
She even hit back at Priyanka Chopra for showing empathy towards her by saying that she believes in survivors' stories. In response, Tanushree told Zoom, "Well, it's amazing. She ( Priyanka) has finally decided to join the bandwagon. It's probably a smart thing to do at this point of time. But I just want people to know that I am not going to be reduced to a survivor. I have a name, I have a story and I have this truth that I am trying to get out because it's not for me but for people who will come forward in the generations to come."