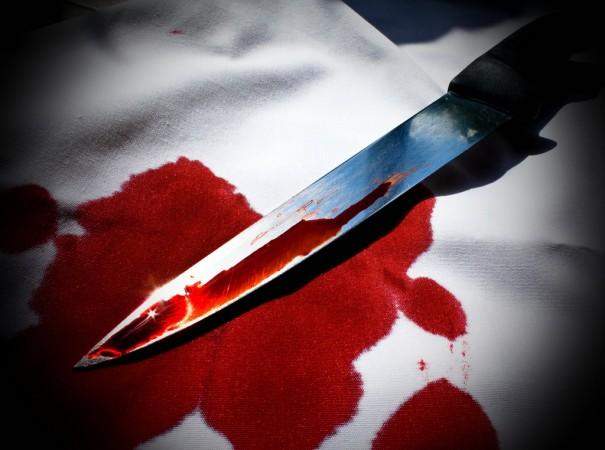 The Tamil Nadu Police on Friday arrested a 29-year-old woman, who is accused of chopping off the genitals of her husband after a fight over his illegal affairs.
Delhi woman arrested for chopping off genitals of boyfriend who refused to marry her
The couple were reportedly separated for a year and had got together a few days ago. The woman who has been identified as Sarasu is a mother of four children.
The Gudiyatham police arrested Sarasu from near Thuthipattu and also recovered the chopped genitals.
"We arrested the woman today when she was on her way to her parents' house in V Kotta. She was carrying in her purse the chopped off part of her husband's genital," inspector of police M T Irudhyaraj was quoted as saying by the Times of India on Friday.
The accused had fallen in love with Jagadeesan when the duo used to work in a garments unit at Gudiyattam. The couple, who have a son and three daughters, separated a year ago after a family dispute.
Though Sarasu had been living at her parents' house at V Kotta, her older son had requested her to come for his birthday.
"She came to her son's birthday celebration on July 17. Her son requested her to stay with their father, and she agreed. While the children continued to stay in their grandparents' house, the couple stayed in their house at Lingundram," said the inspector.
How the incident occurred
On Wednesday night, Jagadeesan came home drunk, following which, the duo engaged in a verbal fight. Jagadeesan accused Sarasu of having a affair while living at her parent's house.
"He also repeatedly told his wife that she had grown old and he was going to get married to another woman," said the inspector quoting Sarasu.
Sarasu also alleged her husband of illicit relationships and bringing other women to their house.
While a few reports say that the victim went to sleep after their argument, which went on until 2 am on Thursday, other reports state that he had attempted to rape Sarasu.
"Around 3 am, Sarasu brought a sharp knife from the kitchen and cut off her husband's penis and left the house with the chopped off part," said special sub-inspector of police A Krishnamoorthy.
The victim was first admitted to the Gudiyatham Government Hospital after which he was shifted Vellore Medical College Hospital where he was operated on.
"A surgery was performed. Jagadeesan is recovering well," said the police official.
A case has been registered against the woman under sections 294 (b) (using filthy language), 326 (voluntarily causing grievous hurt by dangerous weapons or means) and 506 (II) (threatening with dire consequence) of Indian Penal Code. She has been remanded in judicial custody.