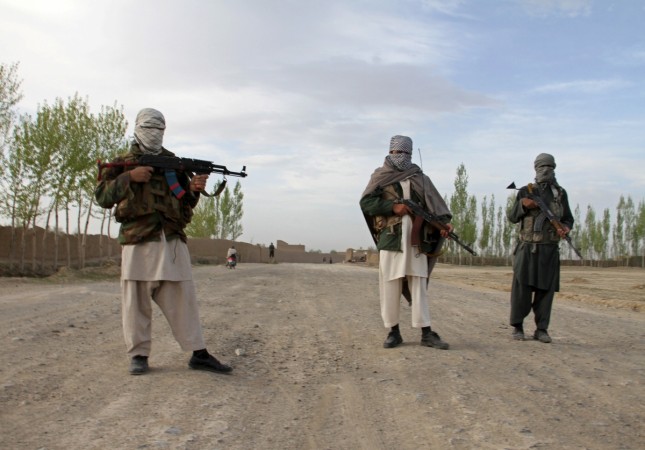 Peace in Afghanistan may seem like a distant dream for many, but the Taliban has offered some hope in a statement ahead of Eid. Supreme Leader of the organisation Mullah Hebatullah Akhundzada has offered to directly negotiate with the US in a bid to end the ongoing conflict in Afghanistan.
"If the American officials truly believe in a peaceful end to the Afghan imbroglio then they must directly present themselves to the negotiation table so that this tragedy (invasion) -- the destructive effects of which mainly harm the American and Afghan people -- can be resolved through talks," said Akhundzada in a message.
Khaama Press quoted Akhundzada as saying- "The biggest mistake on part of the American officials is that they approach every problem with stubbornness but force cannot yield results in every case."
The leader said that the only path for Afghanistan to rescue itself was for all American and other occupying forces to leave the country, allowing for an independent, Islamic government to take root. He also mentioned the need for an intra-Afghan government that welcomed all the various cultures of people living in the country.
In order to facilitate a peace negotiation, the Taliban has appointed a Political Office of the Islamic Emirate. The office's sole purpose is to open doors for negotiations. Recently, the Ghani government announced a ceasefire on the occasion of Eid, a move that was backed by NATO and other government forces in the country.
While the Taliban failed to live up to the ceasefire, killing 20 pro-government forces in an early morning attack there is little hope in the country of a permanent ceasefire.
The militant group is yet to participate in any form of Afghan-lead negotiations despite several attempts by the government. President Ashraf Ghani has made bold proposals to encourage the group to participate but to no avail.
Afghanistan has been in a constant state of war since the Cold War, but recently the country has seen a strong shift towards peace. Earlier this month, the US asked Pakistan to mediate a peace talk between the two sides, and Ghani has hinted earlier at recognising the Taliban as a political party. While US President Donald Trump has taken a more violent approach, wanting to use air strikes to force the Taliban to negotiate, his government has backed several moves by Ghani to mediate peace.
Following the success of US President Donald Trump in negotiating with North Korea, peace in Afghanistan does not seem too far-fetched.
[With inputs from IANS]