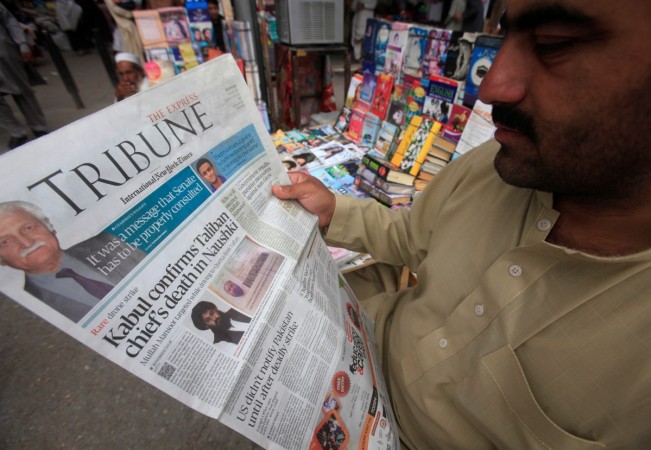 The Taliban have released a video clip of a killing that suggests they are mimicking ISIS' style of execution. The clip documents the brutal torture and killing of a young man in Afghanistan: He was thrown off a 10- storey cliff after being skinned alive and his eyes were gouged out.
According to the Washington Post, the militants punished the victim as they believed one of his distant relatives was responsible for killing an an ex-Taliban commander in December last year.
The 21-year-old has been identified as labourer Fazl Ahmad, and the incident took place in Ghor, Afghanistan. The Taliban subsequently denied their involvement in it.
"They skinned him alive," said Ruqiya Naeel, a member of parliament from the area.
Ahmad was still alive and screaming when the attackers began carving the skin off his chest, leaving his heart exposed, officials said, adding that they then threw him off a cliff.
Hyper-violence in not new to Afghanistan, which was known for public executions even in the 90s, but analysts believe the younger Taliban are switching to more brutal attacks to mimic the fear tactics used by ISIS.
"The amount of casualties, particularly with civilians, is a crime — a crime against humanity, a crime against Afghanistan, and a crime against our people," Afghan President Ashraf Ghani was quoted by the Washington post as saying somberly in a meeting with reporters last week.
Last month, a suspected Taliban militant shot and killed a burqa-clad woman for alleged adultery, according to a video of the crime posted to YouTube.
This month, a group of Taliban fighters killed a high school student in Ghazni province by cutting off his nose and ears after accusing him of being a spy, local officials were quoted as saying by the publication.
The spurt in violence coincedes with reports last week that said U.S. President Obama had agreed to give the U.S. military increased ability to assist the Afghan forces in battling a "resilient" Taliban insurrection.