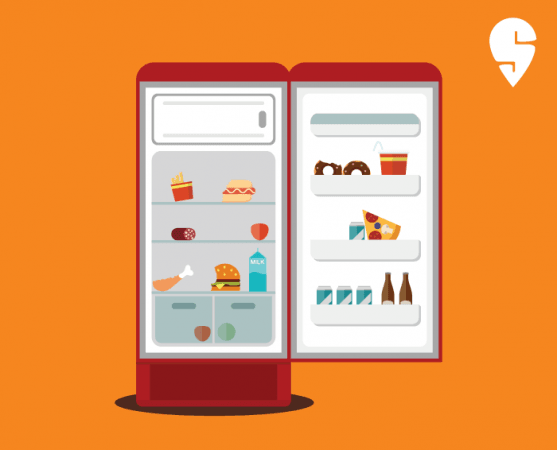 Food delivery startup Swiggy is expected to raise Rs 2,170 crore by secondary share sale by some of its key backers in a fourth funding round targeting a total of Rs 6,500 crore, media reports say.
The mobile app-based rival of Zomato will be valued at around $2.5-3 billion for this funding round, according to a report in the Economic Times.
The Bessemer Venture Partners, Accel Partners, Norwest Venture Partners, and SAIF Partners are expected to sell a part of their combined 39 percent stake in the startup launched four years ago. Swiggy's earliest investors, RB Investments and Harmony Partners, may sell their entire 3 percent stake, exiting the company.
Some reports say Norwest Venture Partners, which holds $20 million investment in the company, may rake in $80 million in a partial stake sale.
Aggressive growth
South African entertainment giant Nasper's position is likely to be strengthened further as its investment may go up to 40 percent from the current 23.3 percent. China's Tencent is also expected to invest $50-100 million in this round.
The funding drive is seen in the backdrop of the aggressive growth that tech startups in India are witnessing, providing early investors an opportunity to liquidate their assets through secondary transactions.
This, some experts point out, is in contrast to the long wait that investors in earlier startups like Flipkart and Ola had to endure for healthy exits. The change in the prospects is attributed to a major shift in the nation's startup ecosystem.
Epic battle
Swiggy has already raised more than Rs 2,170 crore this year in two funding rounds, taking the total funding the startup received across all funding rounds to Rs 3,348 crore.
Naspers and Digital Sky Technologies led the June funding round when Swiggy raised about Rs 1,510 crore. In February, the food delivery giant raised Rs 720 crore in a Naspers-led round.
Swiggy's epic battle with Zomato has pushed up its spending over the past year, but reports say its revenue rose 200 percent. The company has been rapidly adding cities to its service network. In this month itself, it added 16 more cities, increasing penetration of tier 2 and 3 cities.