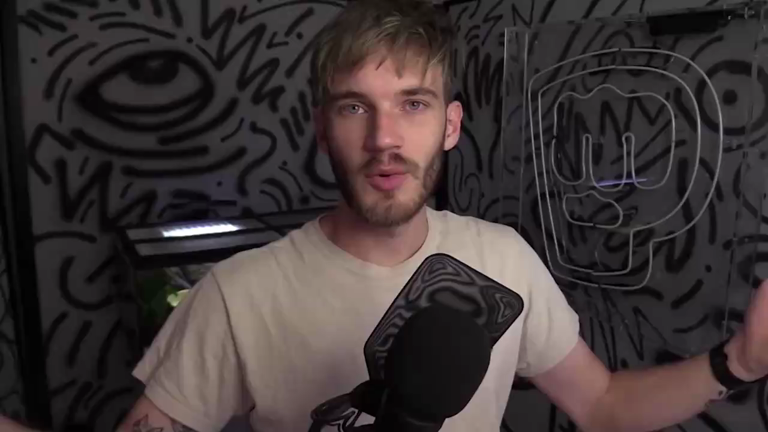 The Indian TV and film producer Ekta Kapoor, recently got into a bizarre one-sided Twitter war with the popular Swedish Youtuber PewDiePie after he made fun of one of her soap operas titled Kasamh Se. The Youtuber had commented on the quality of the show and had made fun of the editing style.
When Ekta saw the video, she took to Twitter to respond to the YouTuber in a very harsh manner and in Hindi, which the Youtuber couldn't understand. She called the social media star a Firangi (foreigner in Hindi). The producer then refused to apologise for her comments.
Recently, when PewDiePie found about Ekta's rant against him on Twitter, he made another video with the title, "She is angry because I made fun of her."
The YouTuber even spelt her name wrong at the start of the video saying, "Etika Kapoor here and I hate PewDiePie."
In the video, PewDiePie clarifies by directly addressing Ekta and claiming that the previous post had nothing to do with Ekta. He also added that a very few people are defending her and said, "I don't know who you are. What do you want from me?" he also put a disclaimer at the end of the video that read "Don't be like Ekta Kapoor and go on a Twitter rant when it is completely unrelated to you as well."
The Twitterati chose to troll Ekta on her posts as PewDiePie is more popular than her. The Swedish Youtuber has millions of followers online.
It's not the first time that PewDiepie has got into trouble for his jokes. In 2017, the Youtuber had to apologise for making racial abuses during a live streaming video. His contracts with Youtube and Disney were withdrawn over his anti-Semitic approach. He once had claimed to join the ISIS and was blocked by Twitter.
Check out The video here: