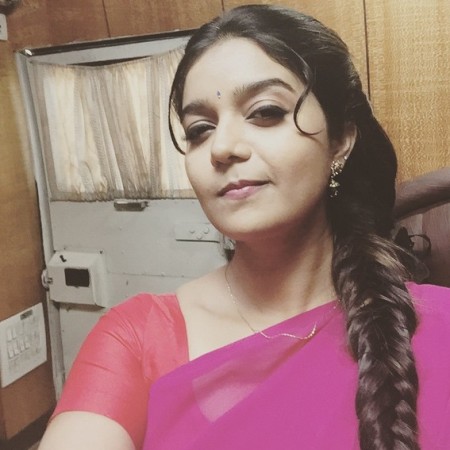 After Vishakha Singh, Colors Swathi has responded angrily to a comment by one of her followers on Instagram and said that she cannot be a '16-year-old girl forever'.
Swathi Reddy, who is currently busy shooting for her next film "Tripura", recently posted a photo on her Instagram account. It is a selfie featuring the actress in a pink saree. Many of her followers liked it, while some commented.
A fan with the username Suthagallery was one of those who commented. He wrote, "Please don't post this type of pic.... Looks like aunty @swati194." But it did not go well with the actress who lost her cool and gave it back to him in style.
Swathi Reddy replied: "@suthagallery I AM AN AUNTY. It's not a bad word that I have to feel embarrassed to put up with. People like you are the reason it's hard to be yourself. I am not going to be the colours Swati who was 16 forever. Ok, Uncle? Chill with the free advice."
The actress did not stop there and went on to explain why she feels proud to be an aunty.
Here is her lengthy post:
"I am not going to be Colours Swathi who was 16, forever. Phew!with that said, the reason I put it up is because I don't want to ignore this guy's banal comment and let him and others know that if looking grown up is "Aunty" then I am an Aunty. If having more weight than what magazines and social media approves, then I am an Aunty. And proud to be one. PS- All the aunties I grew up watching were serious superwomen and hope I am as good as them. So yeah. PSS- Desi Aunties ko underestimate matt karo. They will whip Ur backside before U know it. Also thank you for making me realise I am now an Aunty, it means I look the part I am playing in the film and that's a compliment. So thanks again."
The guy who made the comment was so scared by her response that he not only deleted his comment but also his Instagram account.