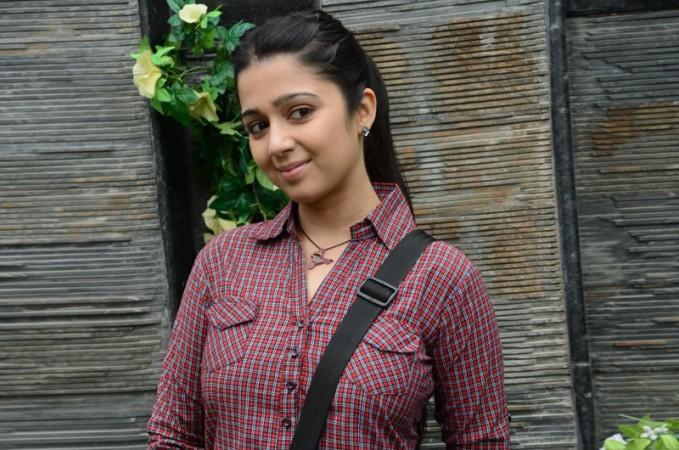 Actress-turned-producer Charmme Kaur (also Charmi or Charmy) has apologised to actor Nithiin and his producer father Sudhakar Reddy for speaking ill about their financial condition.
Puri Jagannath recently dumped Nithiin and Sudhakar Reddy from his forthcoming movie. It was rumoured that the director wanted Charmme Kaur to co-produce the film with Sudhakar Reddy, but the producer and actor, who did not like her interference in the project, decided to walk out of the film. So Puri went on to announce that he would do this movie with a young actor as its hero.
The actress, who turned producer with "Jyothi Lakshmi", was hurt by these allegations. In a statement to The Hyderabad Times, Charmme lashed out at Nithiin and Sudhakar Reddy for spreading rumours. She had alleged that they did not have money to produce the film and henced walked out.
"The fact is that the makers of the film have no money to produce the film because they have already invested the money in Akhil's debut film. And the market condition is so tight that the makers had to back out. This is why Purigaaru left this film and announced another film with another producer and hero," the actress had told the daily.
Upset at these remarks, Sudhakar Reddy, who is one of the leading Tollywood producers, decided to reveal at a press conference the reason for cancelling the film and also wanted to file defamation case against her. "The producer even wanted to seek legal recourse and was prepared to file a defamation case against her for her comments," a source close to him told Deccan Chronicle.
Sensing trouble, Charmme went into damage control on Monday. She reportedly sent messages to Sudhakar Reddy and Nithiin saying 'Sorry'. Later, she tweeted: "The truth is that even I don't know for what reasons Jagan and Nithin's film stopped... But just because I heard some rumours from somewhere about their finance problem and without checking to say it in press is my mistake. I sincerely apologise for that (sic)."