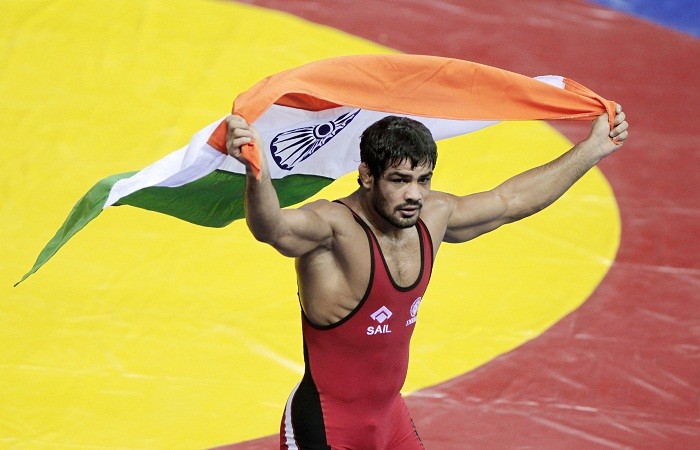 India's two-time Olympic medallist, Sushil Kumar, has been bagging headlines ahead of the Rio Olympics, as the wrestler has been knocking on the doors of the PM Narendra Modi, sports ministry and the Delhi High Court, asking for a trial with Narsingh Yadav. The HC has made it clear that they will not interfere in the selection process, but they also said they do not want India's chances of a medal in the Olympics to suffer.
The decision has come to such a situation after Narsingh Yadav earned India a quota for RIo Olympics, winning bronze in the World Championships in Las Vegas in September. Sushil missed the event due to an injury. As a result of which, despite spending huge amount of money on Sushil's training, WFI seems to have finalised on Narsingh, who is a part of the Rio preparatory camp, with Sushil, who had moved Delhi HC, not involved.
The HC will only interfere in the matter as a last resort, but they do not want to ignore Narsigh's role in earning India the all-important quota place for Rio in the 74 kg freestyle category as well.
"Wrestlers should focus on practice and not sit here in court... I will only intervene as a last resort. Can't undermine Narsingh's performance... if Narsingh wasn't there then we won't have a quota place," NDTV quoted Delhi HC as saying.
Sushil Kumar has been openly suggesting that the best person, and not the one, who earned the Olympic quota, should head to Rio. Sushil wants a trial between him and Narsingh, with the winner being sent to the quadrennial event.
"Sushil has got laurels to the country and we don't find Sushil's intentions wrong. However, India's chances in Rio shouldn't suffer." the court said.
With less than three months left for the Rio Olympics to start, the final decision has to be reached soon, as the wrestler, whoever it may be, needs to concentrate on his preparation for the Rio Olympics.