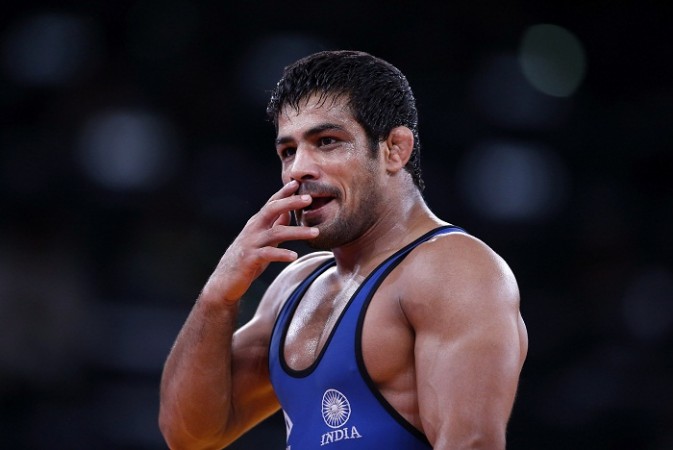 India's most decorated wrestler Sushil Kumar may, unfortunately, be forced to miss 2016 Rio Olympics. The two-time Olympic medallist has not only been excluded from the probable list for Rio, but also ignored for the preparatory camp by the Wrestling Federation of India (WFI). Now, Sushil has moved the Delhi High Court demanding a trial.
The 32-year-old has been pushing the WFI for a trial with Narsingh Yadav, who has qualified for Rio Olympics after winning bronze in the World Championships in September. Sushil missed the qualifying event due to a shoulder injury.
After such an event with two top wrestlers in the same category – 74 kg freestyle – the WFI was under a lot of pressure to include Sushil, but their selection for Narsingh in the probables list and camp more or less explains their stance.
"Whoever is better and stronger of us (Sushil and Narsingh Yadav) must be sent to Rio. I am ready for trials. Then only we can determine who is stronger. Our government and federation have spent money on me for the past two years so that I can do something for the country," News X quoted Sushil as saying.
The WFI is not sure whether to give Sushil a trial or not, and sports minister Sarbananda Sonowal also informed the WFI to take their own call. It must be for the same reason the 32-year-old has knocked High Court doors for a trial, hoping things turn in his favour.
Sushil Kumar had also written a letter to Indian PM Narendra Modi to look into the matter.
But, with time, it seems Sushil is becoming a second favourite for the only earned quota (for India) in the 74 kg category in Rio Olympics.