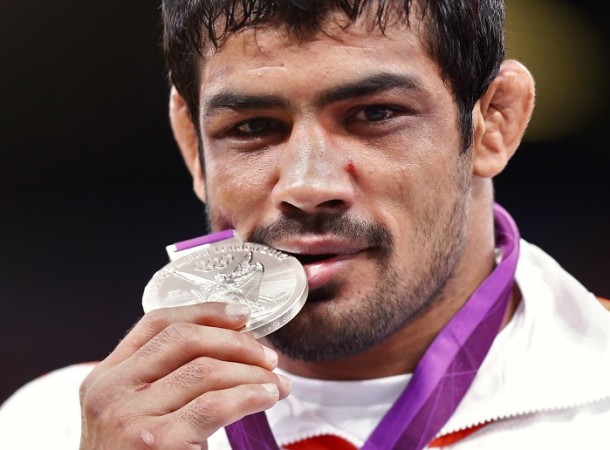 Wrestler Narsingh Yadav has already secured a quota place for India in the men's 74 kg freestyle event for the Rio Olympics later this year. Two-time Olympic medalist Sushil Kumar has requested the Wrestling Federation of India (WFI) to hold a trial so that the best candidate can be selected to represent India at the Rio Games.
The Wrestling Federation of India are thought to be considering a trial, but Narsingh Yadav has said often enough that he believes he deserves the Olympics spot.
Sushil Kumar, though, believes a trial is the way to go to identify the ideal man for the spot.
"All I am asking for is trials. I am not saying that you send me to Rio because of my glorious past. I am only saying that whoever between me and Narsingh is better, should represent the country at Olympics. Since a quota belongs to the country and not to a particular individual, thus, when there are two good contenders, there must be a fair trial. There is a procedure that should be followed," Sushil was quoted as saying by PTI.
"Even the reigning world and Olympic champion Jordan Burroughs had to undergo trials to make it to the US team for the Rio Games. It happens everywhere."
Sushil Kumar also believes that, if given an oppirtunity, he will garner another Olympic medal for India.
"I have been at three Olympics already and won medal twice. My only aim is to win another medal for India."
Sushil Kumar, who has a bronze at the Beijing Olympics in 2008 and a silver medal at the London Games, wants to be given an opportunity as the Sports Authority of India and the Indian government have shown a lot of faith in him.
"The Sports Authority of India and government have spent a lot of money on my preparation and it is only just that I am given an opportunity to prove that I have utilised every bit of that," Sushil added.
"I would not have asked for the trials if I was not well prepared. I am asking for it because I am feeling extremely fit and my preparations are top class. I am confident of doing well if I go to Rio."