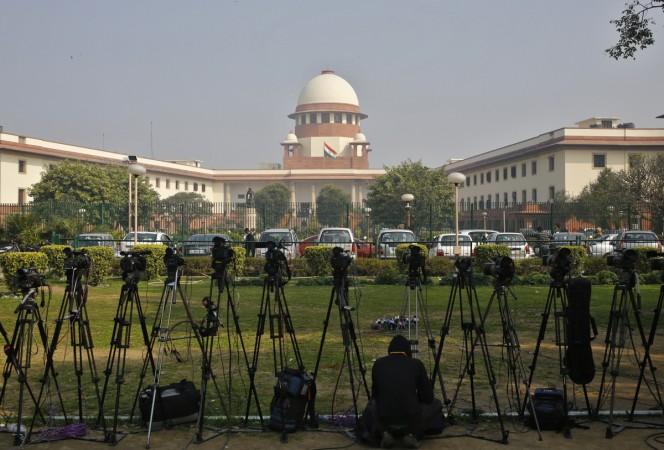 When Ibrahim Siddiqui converted to Hinduism to marry the woman he loved, he had no idea that his wife would choose to stay with her parents over staying with him one day. As fate would have it, Arya's (Ibrahim) wife has now been allowed by the Supreme Court to stay with her parents as she wished for the same.
In a one of its kind judgment, the apex court on Monday allowed Arya's wife, Anjali Jain to be with her parents after she made a request to the bench. Anjali had requested them to let her stay with her parents and not her husband who had changed his religion only to marry her, reports Indian Express.
Interacting with the 23-year-old woman, a bench of Chief Justice Dipak Misra and Justices AM Khanwilkar and DY Chandrachud allowed her to live with her parents, according to her own will.
Aryan Arya, formerly Ibrahim Siddhiqui, had filed a Habeas Corpus petition in the apex court alleging that the family members of his wife had not been allowing Anjali to meet him. The 33-year-old petitioner had converted to Hinduism earlier this year to marry Anjali.
On being produced in front of the court, Anjali was asked whether her marriage with Arya had actually taken place and why she did not wish to stay with her husband anymore.
Replying to the bench, Anjali said that she was of legal age and even though she had married Arya, she wanted to stay with her parents now. She also mentioned that she was not being forced by her parents to say so.
After hearing her, the bench modified the High Court's order that had asked Anjali to either go with her parents or be put up in a hostel. "She has categorically stated that she does not want to go with her husband and wants to go back to her parents. In view of the aforesaid, we permit her to go back to the parents," the bench was quoted as saying by Indian Express.
The bench, however, refrained from commenting on their marriage and said that since Anjali was an adult at the time of marriage, the court allows her to take her own decisions as to whom she wants to stay. The bench further said that it would not get into the legality and validity of their marriage and would leave it for the competent courts to deal with.