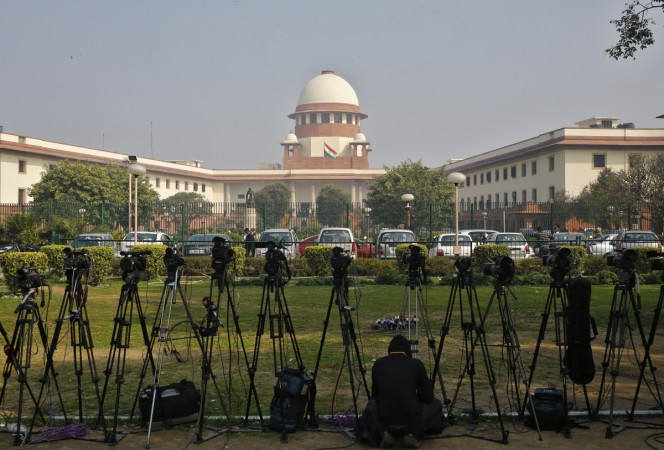 Slamming search engines such as Google, Microsoft and Yahoo, the Supreme court on Tuesday called upon the Centre to come up with a memorandum to stop the search engines from showing advertisements and other content relating to sex-determination such as kits, tools and clinics from their websites.
"Can these search engines continue to violate the law? Is there nothing that can be done to completely stop them? Google, Microsoft, Yahoo can't continue doing the illegal activity in the name of being an intermediary," the Apex Court was qouted saying by Hindustan Times.
The SC directed the government to hold a joint meeting with the petitioners and other stakeholders.
This is not the first time Supreme Court has pulled up the search engines. This was brought to the apex court's attention after Sabu Mathew George filed a PIL alleging that sex-determination ads and links were freely available on the search engines, defeating the very purpose of the law and endangering the lives of girl children.
On January 28, the SC had directed the immediate withdrawal of any such advertisements while also asking the search engines to update their terms of service and policy page to state that they would not advertise or sponsor any advertisement which violated Section 22 of Prohibition of advertisement relating to pre-natal determination of sex (PC-PNDT) Act.
"As an interim measure, it is directed, the respondents, namely, Google, Yahoo and Microsoft shall not advertise or sponsor any advertisement which would violate Section 22 of the PC-PNDT Act, 1994," a bench of justices Dipak Misra and Prafulla C Pant was quoted saying by Financial Express.
But why can't the government block the websites suo motu ? It's because in additional affidavits filed by Solicitor General Ranjit Kumar and the Cyber Laws Formulation and Enforcement Division of Department of Information Technology (DIT), they claimed that the government depends on the Search engines to provide them with the list of URL while saying that there is "limited technical know-how in the country to decrypt/decode" encrypted software algorithm to search, read and disable the searches."
Besides asking them to produce details of measures adopted by them to block/filter keywords and sponsored links violative of PC-PNDT Act, they also asked them to submit a list of such links along with the commercial and monetary gains made by them by providing such URLs and sponsored ads or links.
The search engines however argued that they were not advertising anything which violated the PC-PNDT Act or any Indian law.
Representing Google India, senior advocate Shyam Divan, said that prohibition applied on advertisements, but articles, debates, research papers etc cannot be blocked.
Microsoft, which runs the popular search engine 'Bing.com' search engine, in its defense claimed that it would be "unfair and illegal" and "technically unfeasible" to expect it to block all contents.
SC is set to hear the matter again on July 25.