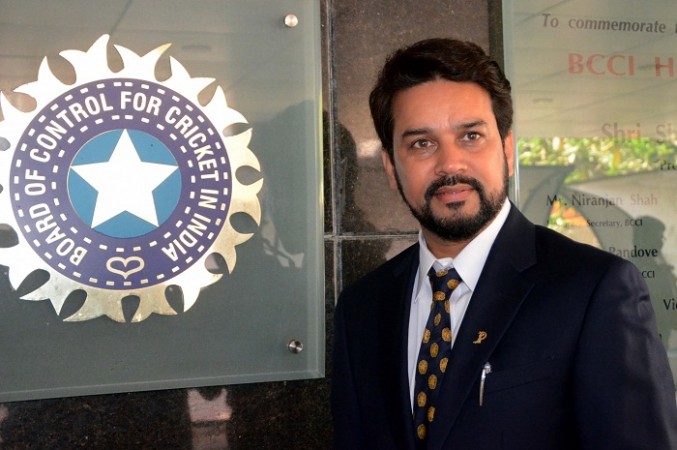 The dramatic entry of Attorney General of India Mukul Rohatgi over the BCCI vs Lodha Committee saga has stumped one and all. While the Board of Control for Cricket in India (BCCI) are surprised at the unexpected support from the Central government, the Lodha Panel is left with questions about the Attorney General's interference.
The Supreme Court, meanwhile, remains angry as to why the Central government wants to intervene in the case came at the last moment.
Read: Anurag Thakur's full statement after leaving.
During the hearing at the apex court on Tuesday, the Supreme Court came to the conclusion that the decision for suggesting names of future BCCI administrators be given to the BCCI itself and the Centre.
The suggestions from the two bodies need to be submitted to the court by January 27. An order will be passed only on January 30.
Now that the BCCI have been given the power, can we see the name of former BCCI chief Anurag Thakur as one of the names in the sealed envelope? The list of nine names submitted by amicus curiae Gopal Subramanium and Anil Daval, senior advocate, didn't get a nod from the apex court, as the persons named were more than the age of 70.
A key Lodha Committee recommendation states that the age limit of the BCCI office bearers should be kept at 70.
As per reports, the names reportedly include the likes of Bishen Singh Bedi, Mohinder Amarnath and Vinod Rai.