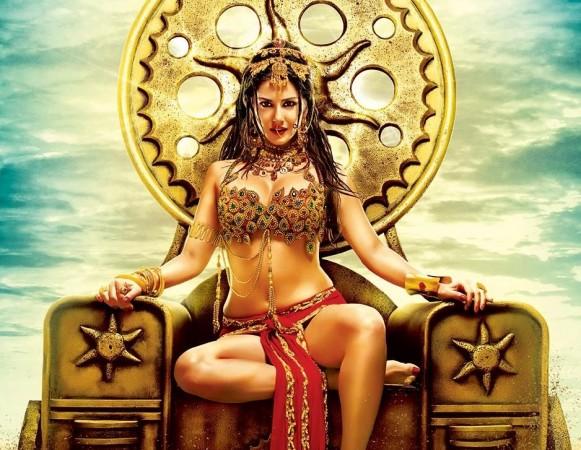 Sunny Leone is currently on a roll with her web series biopic Karenjit Kaur: The Untold Story of Sunny Leone. After getting a massive response for the first season, the Canadian-born Indian-American actor is now ready with the second season which will document her journey of becoming one of the most popular faces in the adult film industry and chronicle her troubled relationship with her mother.
But before you get hooked to the second season of Karenjit Kaur: The Untold Story of Sunny Leone, did you know that the former porn star was once offered a role in HBO's popular fantasy TV series Game Of Thrones. And while most actors would love to score a role in the series, Sunny reportedly turned it down.
"I got this message one day. This guy's like, 'I know it's really last minute, but we want to cast you for a role in Game Of Thrones', and I was like Oh my God! No Way!" Sunny Leone was quoted as saying by Free Press Journal.
"And then they sent the IMDB link to see who it was and then... It was fake!" she added.
Apart from her hit web series, Sunny is also hosting MTV's popular dating show Splitsvilla 11 along with Rannvijay Singha.
On September 18, Sunny Leone was present at Madame Tussauds Delhi to unveil her wax statue.
Sunny's wax figure has been made with the aroma of her signature perfume and was handcrafted from over 200 measurements and photographs, taken during the sitting session with her.
While unveiling her wax statue at Madame Tussauds, Sunny said: I am very happy and completely in awe of my statue. So many people have worked for a long time to get my wax figure in correct shape. I really appreciate the hard work. It is an amazing feeling. I am glad to be chosen for this incredible honour."
From being an adult star to playing the lead role in Bollywood films, actress Sunny Leone aka Karanjit Kaur, who fought several hardships throughout her career, believes women should stand up for their rights.
"Women should speak up for themselves. They should say whatever they feel and do whatever they want to do.
"Every girl should pursue their passion and follow their dreams. And these small choices will strengthen our women and will make them more confident," the Jism 2 actress had told the media.