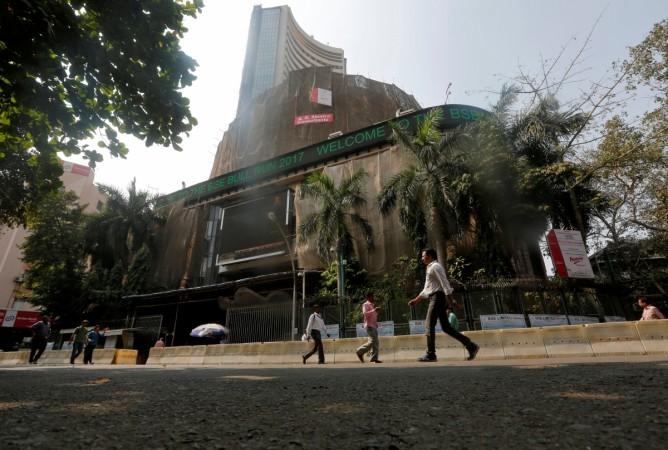 Shares of Kalanithi Maran-owned Sun TV Network have started falling after spiking on Tuesday (February 14) when they hit record volumes of 8.52 crore and closed at a high of Rs 733 on news of AIADMK general secretary V K Sasikala's conviction in the disproportionate assets (DA) case. The stock has been sliding since then and closed 2.89 per cent lower at Rs 703 on Friday (Feb 17), though its viewership rose sharply during the February 4-10 week when the turmoil in the AIADMK started.
Tamil Nadu floor test LIVE updates: Audio of assembly proceedings switched off [PHOTOS]
Kalanithi is the grandnephew of DMK chief M Karunanidhi while the DMK is AIADMK's rival in Tamil Nadu where the politics has taken many turns since the death of former chief minister J Jayalalithaa on December 5, 2016.
At a party meeting held on February 5, 2017, the AIADMK passed a resolution appointing Sasikala as the general secretary — a message for the incumbent chief minister O Panneerselvam to step down for her ascension. The week (February 4 to 10) saw Sun TV's viewership going up sharply, according to BARC India's weekly data.
The power struggle within the AIADMK caused a virtual split between Panneerselvam and Sasikala whose proxy E Palaniswami became the new chief minister on February 16, 2017.
Sun TV Network reported a net profit of Rs 240 crore on total revenues of Rs 589 crore for the third quarter (Q3) ended December 2016. On a sequential basis, both net profit and revenues declined from Rs 270 crore and Rs 675 crore, respectively.
The 52-week high and low for the Sun TV stock are Rs 773 and Rs 312, respectively.
Kalanathi's brother Dayanidhi Maran was a minister in the former Congress-led UPA that was rocked by the telecom scandal; Dayanidhi had held the telecom portfolio for some time and was alleged to have arm-twisted Aircel's former promoter Sivasankaran to sell his stake to Malaysian company Maxis owned by T Ananda Krishnan.
Both the brothers, who were accused in the Aircel-Maxis case, were recently acquitted by a special CBI court early this month, prompting analysts to upgrad the Sun TV Network shares.
Kalanithi also owned low-cost carrier SpiceJet but sold his entire 58 per cent stake to former promoter Ajay Singh in January 2015.