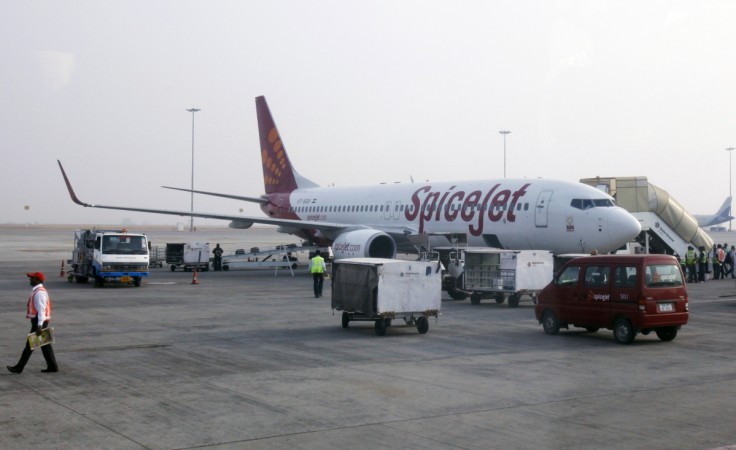 SpiceJet investors have reasons to cheer after the gloom that threatened to hit the low-cost carrier hard, reminding one of Vijay Mallya's Kingfisher Airlines. SpiceJet's fortunes have been on the upswing ever since the then owner Kalanithi Maran sold substantial stake in the venture to Ajay Singh last January. The share price of the company has risen 229 per cent since January 16, 2015, when the stock ended at Rs 20.5, to Rs 67.55 on October 21, 2016.
The carrier has since then improved its operations significantly, posting sixth consecutive quarterly net profit in June this year.
SpiceJet's turnaround story is also borne out from the fact that it achieved a passenger load factor (PLF) of above 90 per cent for the 17th month in a row in September. The PLF stood at 93.5 per cent last month, indicating optimal utilisation of resources.
"Diligent planning, efficient utilization of the resources and a strong determination across all the crew and support departments have lead the airline to significantly better its performance in September," the company said on Friday.
SpiceJet operated 316 daily flights on an average and carried almost 10.30 lakh passengers during the month. The carrier serves 44 destinations, including 38 domestic and six international, and has a fleet of 29 Boeing 737NG and 14 Bombardier Q-400s.
Ajay Singh's role in piloting the carrier to "achche din", so to speak, was acknowledged in February this year. "SpiceJet was headed the Kingfisher way till Singh came. He has scripted one of the most memorable turnaround stories in Indian aviation," Subhash Goyal, chairman, STIC Travels, told the Hindustan Times.
SpiceJet's net profit almost doubled to Rs 142.9 crore in June quarter from Rs72.9 crore in the corresponding period last fiscal while total income from operations stood at Rs 1,521.52 crore, up 36.65 per cent from Rs 1,113 crore in the year-ago period.
In a note last month, brokerage ICICI Securities upgraded the SpiceJet stock to Rs 75.