While former Infosys Ltd chief executive Vishal Sikka has got rid of 'distractions' through what he called constant negative "noise" from the company's founders on his work by stepping down from his job, Infosys employees have opted to stay focussed on what they call the "next big idea". They lay out their thoughts with clarity and a lot of alacrity in a new video, according to a PTI report.
The video features young Infoscions making statements like "everyone seems to have an opinion about Infosys. I have one too. Nothing is going to stop us. Not this, not anything".
It was posted on August 24, the day Infosys co-founder Nandan Nilekani came back to the helm of the Bengaluru-based company as its non-executive chairman, replacing Seshasayee, in a bid to steady the top order and scout for a new CEO to replace Vishal Sikka.
Referring to recent developments within and outside the Infosys board, an employee is seen saying, "I have no control over what happens in the boardroom. What I have control over is my next big idea and how it is going to impact my clients".
The video has received over 1,50,000 views and more than 2,100 likes. It had also been shared 786 times as on August 26, the report said. This clearly appears to be supplementary damage control by the company in addition to the investor calls held by Vice-Chairman Ravi Venkatesan and the press meet within hours of Nilekani's return to the company on the evening of August 24.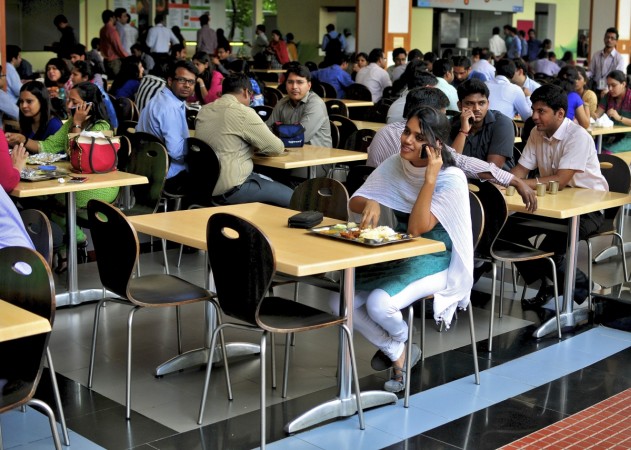 The upheaval at the board and griping by the founders over alleged lapses in corporate governance has no doubt disturbed and inspired the rank and file at Infosys in equal measure. But they have chosen to stay equal to the task of restoring client confidence in the company which could have been bruised by the constant negativity surrounding its board and strategy, not to mention the global headwinds on the demand side.
Another employee notes that the company has seen troubled times before, while his colleague maintains that it's business as usual for the Bengaluru-based company, the PTI report said.
Infosys, which has over two lakh employees, has hogged headlines since late last year as the founders and the management engaged in a war of words -- often publicly on allegations of governance lapses at the company, the report noted. The fracas resulted in the exits of Vishal Sikka, chairman Seshasayee and two independent board members.
Outlining his priorities, Nilekani has said that they include putting in place a long-term governance structure, bringing in stability at the firm and repairing relations with "valued iconic" founder N R Narayana Murthy.