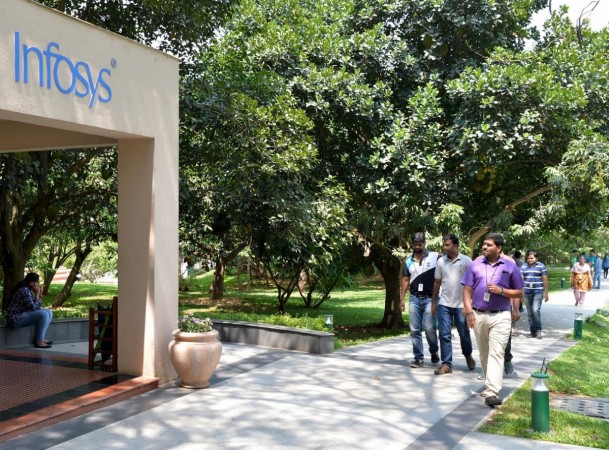 Infosys has of late witnessed quite a few senior talents leaving the firm, which has raised several questions on if Chief Executive Officer Vishal Sikka is having a tough time retaining senior level executives. Not just that, much has also been said how Sikka himself might leave after losing such high profile talents. However, Infosys Co-Chairman Ravi Venkatesan hopes that Sikka achieves the targets for the firms and stays on.
When asked if he saw Sikka continuing with the firm and delivering results or leaving, Venkatesan told Press Trust of India: "Well I very much hope that it is the former (that Sikka will turn things around), not the latter (that he will turn his back on Infosys due to losing high-profile talents)."
The co-chairman also spoke about the recent exits and explained that the senior executive were very talented people and much in demand in the market. While it is not unusual for people to move on, Venkatesan said that the firm needed to ensure that such talents do not leave and the best way to do that was to see that they grew professionally as well as personally at the organisation.
"But when the industry is changing so fast, boss, if people have an opportunity to become a CEO somewhere else and become number 2 somewhere else, we cannot stop them," he added.
Revealing that he was an emotional person, he also noted that he felt bad losing a good employee. "We had a few exits, and I am an emotional person also. Every time a good employee leaves at any level, I feel bad about it," Venkatesan said.
Infosys has lost quite a few of its senior level talents in the last few days. While it was reported yesterday that Yusuf Bashir, MD of the $500-million Infosys Innovation Fund, has resigned from his post, the firm's executive vice president Ritika Suri quit a week back.
Bashir was in-charge of the firm's digital projects and was responsible for identifying and investing in smaller companies working on digital services such as Artificial Intelligence, machine learning, cloud and analytics, reported the Times of India. During his tenure with Infosys, Bashir made investments in 12 start-ups, the last one being in December 2016.
Suri was in-charge of mergers and acquisitions and had also led the acquisition of Israeli technology firm Panaya for Infosys.
Since Sikka took over in August 2014, numerous biggies have left the firm. Before Suri and Bashir, Sandeep Dadlani, president and head - MRCL, quit the company to pursue other interests. Before that, Infosys lost senior executive such as Rajiv Bansal, Samson David, Manish Tandon and Anup Upadhyay to name a few.
Apart from the recent exits, Venkatesan also said that the company with witnessing a cultural shift, and it is something that brings a sense of instability among everyone including its promoters and shareholders.
"When market changes, you try to change your model; your strategy. Then what happens is, you start bringing in new people to fill the gap in new areas like digital. They come in with a different mindset and cultural orientation. They come in at different composition levels etc, and this creates stress in the system," he added.