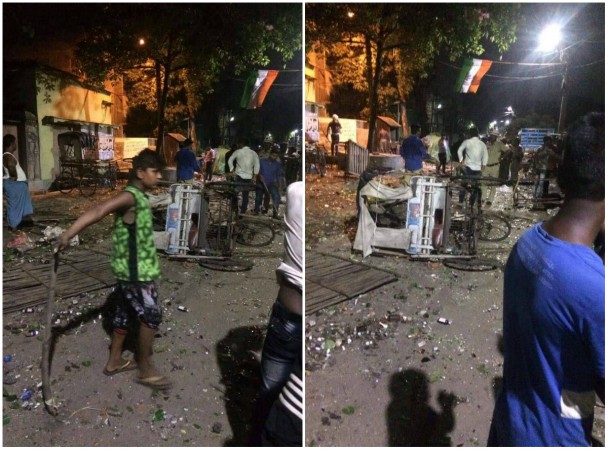 Violence erupted across several places in India after the Boys in Blue lost to Pakistan in the final of the ICC Champions Trophy 2017 on Sunday, June 18. While stray incidents of unrest were reported from across the country, security was beefed up at the residence of former skipper Mahendra Singh Dhoni.
India had already defeated Pakistan in the Group stages of the cricket tournament that was being held in England. Therefore hopes were high that Kohli and Co would clinch another win against the neighbouring arch-rivals, except that it would mean lifting the prestigious ICC trophy as well.
Reputation was also at stake, because India were also the defending champions after winning the tournament in 2013. Therefore, when India were laid low overall by not only bad batting and bowling but also a good performance by Pakistan, many fans were visibly enraged. And it was that rage which made its way into the open in the form of vandalism.
Unrest in West Bengal
Incidents of vandalism were reported from Chandannagar in the Hooghly district of West Bengal after India's loss to Pakistan on Sunday night. Images from the spot show vehicles damaged and roads strewn with broken glass after angry individuals took to the street and gave vent to emotions.
Local reports say celebrations after the final match by people from a certain community had taken a turn for the worse when people from another community objected to it. After a heated exchange of words, brickbats and glass bottles came into play, resulting in some injuries. The police were called to the spot to bring the situation under control.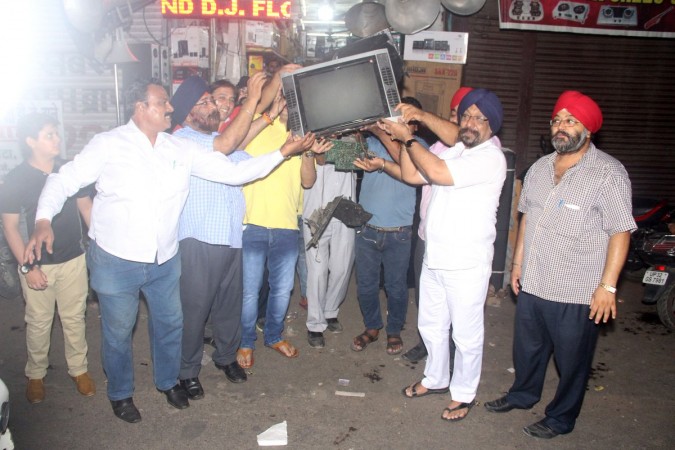 Protests in other parts
Meanwhile, people in several cities across Uttar Pradesh vented their ire at India's loss, either by smashing television sets or burning posters of members of the Indian cricket team.
People were seen smashing TV sets in UP's capital city Lucknow. Protests were also seen in Kanpur, where people burnt posters of Indian players. Similar protests were also seen in Uttarakhand, where some cricket fans took to the streets in state capital Haridwar to vent their ire.
Following India's loss, security was beefed up at the residence of former Indian skipper MS Dhoni in Ranchi, the capital of Jharkhand. No untoward incident has been reported from there.