After her 60 Minutes interview with Anderson Cooper, porn star Stormy Daniels has now revealed more information about US president Donald Trump in an interview with the Penthouse magazine. The porn star also posed naked for the magazine's May-June issue.
According to Page Six, the porn star revealed more about her alleged affair with Trump that was not asked on 60 Minutes. The issue featuring Daniels, whose real name is Stephanie Clifford, will hit the newsstands by April 30.
"She answers a lot of questions about Trump that Anderson Cooper didn't ask," Page Six quoted a source as saying.
A magazine spokeswoman said, "It's a great feature. She looks amazing," but refused to reveal how much Daniels was paid for the cover photo.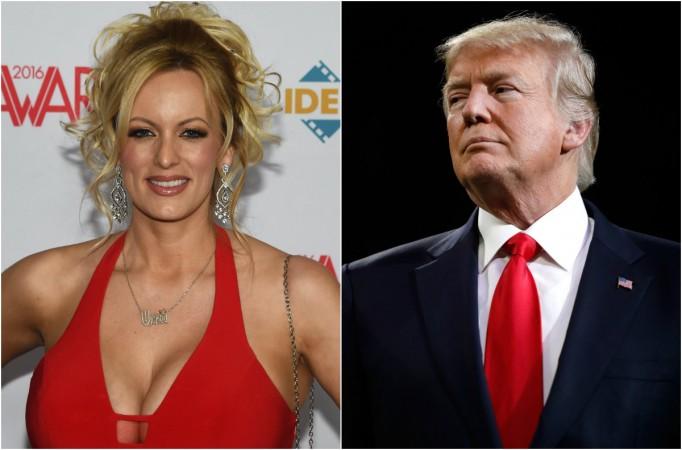 Daniels said that she had unprotected sex with Trump in 2006 when he was married to Melania Trump. She said that Trump's personal attorney Michael Cohen paid her $130,000 before the 2016 presidential election to not reveal about the alleged affair.
Trump's spokesman has denied that he had an affair with Daniels, but the porn star in her interview with Anderson Cooper opened up about the time when they had unprotected sex.
"He said that it was great, he had a great evening, and it was nothing like he expected, that I really surprised him, that a lotta people must underestimate me that he hoped that I would be willing to see him again and that we would discuss the things we had talked about earlier in the evening," she said when the host asked her what happened after they had sex.
Daniels says she and Trump stayed in touch. She says he invited her to a Trump Vodka launch party in California, as well as to his office in Trump Tower in New York.