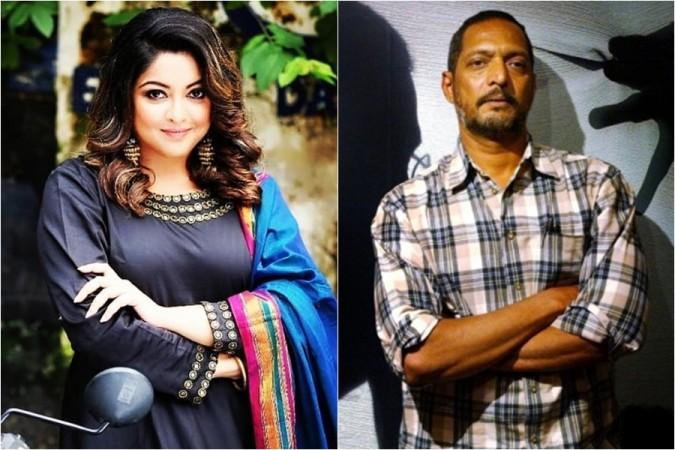 Tanushree Dutta and Nana Patekar's alleged sexual harassment case that took place on the sets of Horn Ok Please in 2008 has witnessed an ugly turn after a sting operation was carried on the accused - Horn Ok Please producer Sami Siddiqui, director Rakesh Sarang, ex-CINTAA head Raza Murad and then-scrutiny panel head of CINTAA Gajendra Chauhan.
Shocking reactions were recorded in a series of sting tapes (carried out and released by Times Now) when the four people were asked about Tanushree Dutta's allegations and her account of what happened that day on the sets.
Here is how each of them reacted to Tanushree Dutta-Nana Patekar's alleged sexual harassment case which she has once again recalled after ten years today.
Rakesh Sarang, director of film Horn Ok Please
"She (Tanushree Dutta) did it because of Bigg Boss."
Sami Siddiqui, producer of film Horn Ok Please.
"I feel that day she was on her periods."
Gajendra Chauhan, then Scrutiny Panel Head, CINTAA
"What can CINTAA do? It cannot act like police. First prove yourself a victim, from the last 10 years she is roaming like a victim."
Raza Murad, ex-CINTAA head
"She is over-reacting. Nana may not be sweet but he is a gentleman."
In 2008, Tanushree Dutta was kicked out of the film and replaced by Rakhi Sawant after she refused to do an intimate step with Nana Patekar while shooting for a song sequence. She had also alleged of getting attacked by a mob when she was leaving the venue with her parents in her car.
Tanushree had also filed a complaint with Cine and Television Artistes Association (CINTAA) about the entire incident but to no avail.
Meanwhile, Tanushree has been slapped with two legal notices - one from Nana Patekar and other from Vivek Agnihotri - for her defamatory statements.