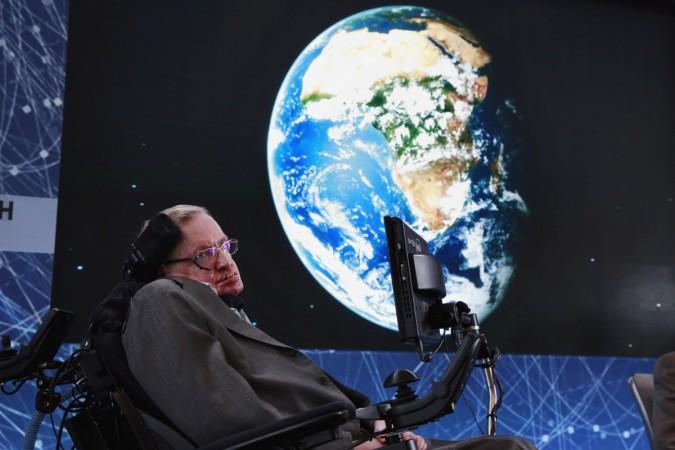 The wheelchair used by renowned physicist Stephen Hawking was sold at an online auction for 3,00,000 pounds (Rs 2.8 crore) and a copy of his 1965 Cambridge University thesis "Properties of Expanding Universes" was sold for 5,85,000 pounds (5.5 crores) on Thursday.
The nine-day auction called "On the Shoulders of Giants" was carried out online by Christie's Auction company.
From October 31 to November 8, over 20 belongings of Professor Hawking were auctioned and it raised a total amount of 18,24,375 pounds (Rs 17 crore).
Christie's said that the items represented the "ultimate triumph of scientific brilliance over adversity", reports BBC. Funds raised in the auction will be used for Stephen Hawking Foundation and the Motor Neurone Disease Association.
Professor Hawking's daughter Lucy said the sale gave "admirers of his work the chance to acquire a memento of our father's extraordinary life in the shape of a small selection of evocative and fascinating items", reports SkyNews.
His famous book "A Brief History of Time" signed with his thumbprint was sold for 68,750 pounds (Rs 64 lakh). Many of his medals and awards were also sold at 2,96,750 pounds (Rs 2.8 crore).
"Stephen Hawking was a huge personality worldwide. He had this amazing ability to connect with people," Thomas Venning, head of the Books and Manuscripts department at auction house Christie's London, told Reuters ahead of the event.
Stephen Hawking was diagnosed with motor neurone disease at the age of 22 and was confined to a wheelchair for most of his life.
He is known for his contribution to the origins of the universe, the mysteries of black holes and the nature of time.