You would have read about them, watched them at their glorious best and probably even wondered, what is the secret to their success? Well, National Geographic channel will soon answer the many questions surrounding influential and successful Indian personalities in its upcoming series, Mega Icons.
The new series by Nat Geo will decipher the success stories of the many inspiring personalities in India. The first two to feature on Mega Icons are famed cricketer Virat Kohli and actor-filmmaker turned politician Kamal Haasan.
Premiering in September 2018, each episode of the new series would be a journey into the life of an iconic Indian personality. Apart from featuring exclusive interviews with the subjects and their families, you will also get to know more about them through scientific research and analysis by experts.
Mega Icons is Nat Geo's latest endeavour to marry exclusive access with spectacular storytelling. It will showcase the milestone events and incidents in the life of these iconic figures.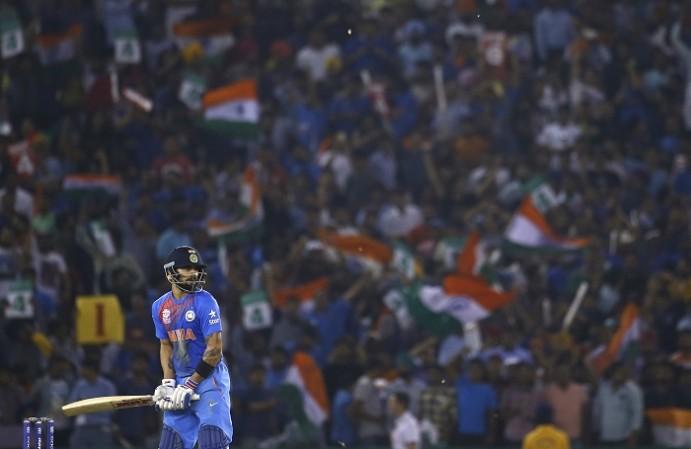 What will be really interesting will be that acclaimed scientists and expert psychoanalysts will explain the neurological and psychological concepts at work behind these instances.
The experts featured in the show will include pioneers in neurosurgery, development biology, brain behaviour research and cognitive science.
Commenting on the announcement of the upcoming series, Shruti Takulia, Head - Productions, National Geographic & FOX Networks Group India said: "For 'Mega Icons', I could talk about the cinematic brilliance of the dramatic recreations we have shot. Or the intimate stories that come out through the interviews with India's biggest icons and their closest ones.
However, what is really important about the show, is the unique lens we have used to analyze the lives of these icons - using science to decipher if such inspirational personalities are born or made great. This unique format is what we believe will appeal to the National Geographic's loyal viewer. A discerning viewer, who is fueled by curiosity, and wants to deepen his understanding of the science and reason behind everything.
The brand will announce the remaining icons and show host later this month.