In a brutal incident that took place in Uttar Pradesh, a stalker stabbed an 18-year-old girl to death and then stabbed himself when the shopkeepers and the police tried to capture him.
The incident took place in a shopping plaza in Greater Noida on Friday (June 22) when the accused -- 25-year-old Kuldeep -- went to meet the victim, Khushboo. She was employed as a cosmetic company representative at Buggon Hypermarket located on the ground floor of AK Plaza.
According to the victim's family, Kuldeep had been stalking the teenager the past several months. Khushboo had told her family that the accused used to follow her on a motorcycle from Dadri to her workplace in Jagat Farm market, following which they had approached Kuldeep's family and threatened to file a police complaint against him if he did not leave the victim alone.
However, Kuldeep continued to harass her.
Khushboo's family did not want her to get married to Kuldeep as they are from different castes, said The Times of India.
On Friday afternoon, Kuldeep went to the hypermarket where the victim worked and demanded to talk to her. The duo walked towards the first floor of the plaza and started talking. After a while, she was seen trying to free her hand from Kuldeep's clutches, after which he struck her multiple times with a knife.
On hearing her scream, the shopkeepers rushed out.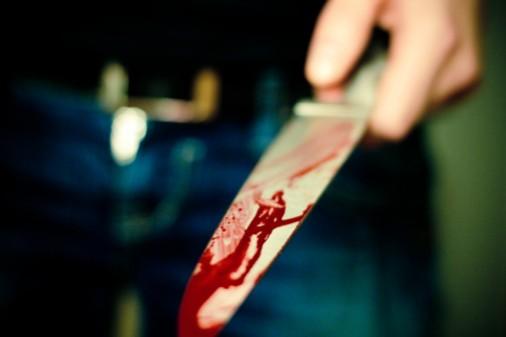 "We tried to stop him but he kept on threatening everybody with the knife," Surendra Kumar, who works at a shop in the plaza, told Hindustan Times.
"Meanwhile, the police were informed. In the next five to 10 minutes, two cops arrived at the plaza. After seeing the cops, the accused went back to the same spot where the girl was lying and stabbed himself," Kumar added.
Khushboo and Kuldeep were rushed to the hospital. While Khushboo succumbed to her injuries, Kuldeep is battling for his life. The cops have registered a case under section 307 of the Indian Penal Code and are currently investigating the incident.