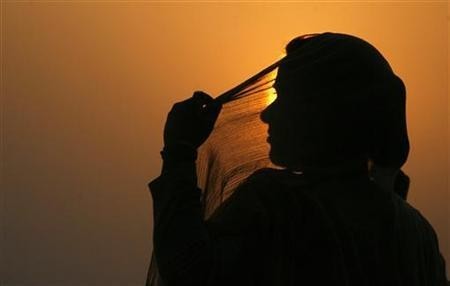 A family in Delhi's Dwarka area throtled their 21-year-old daughter to death on Saturday, for going against their wishes and marrying a man from a different caste.
The police have arrested Bhawna's parents, who confessed to have killed her at their Delhi residence and buried her body at their parental house in Alwar, Rajasthan. They admitted to taking her body to Rajasthan to perform the last rites.
Bhawna's body is being exhumed to obtain her DNA reports.
The girl's parents reportedly convinced Bhawna to leave Abhishek and get married to someone else from the same caste. When Bhawna refused to do so, they are said to have killed her in a fit of rage.
Bhawna married Abhishek, 24, an assistant manager in the Rashtrapati Bhavan on 12 November at an Arya Samaj temple in Delhi. On the next day of their marriage, Bhawna's parents came to take their daughter back with the promise that they would get the couple married as per rituals, according to NDTV.
Instead, they pressurised her to marry in the same caste, after which Bhawna returned to her husband and in-laws. But her parents once again took her back with them on the pretext of performing some marital rituals, and promised that she would be back on 16 November.
However, they started torturing her and later throttled her to death. On Saturday night, they took her to Rajasthan, where she was buried without anyone's knowledge.
After the incident, Abhishek received a phone call from Bhawna's cousin who informed him about Bhawna's death.