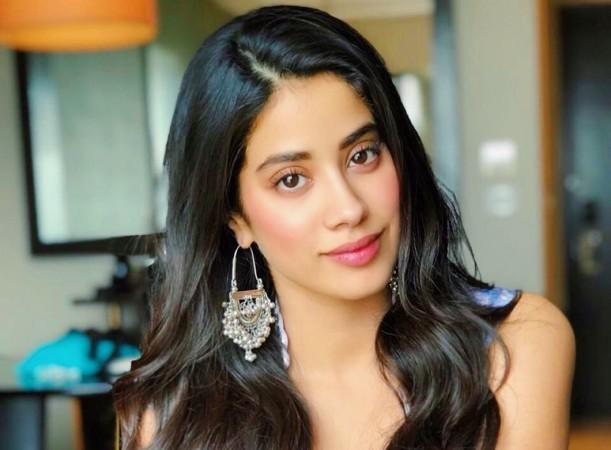 Sridevi's daughter Janhvi Kapoor will make her Bollywood debut with Dhadak but the opportunity has come with a price. Ever since the first poster of Dhadak was launched, she was constantly being criticised be it for her acting skills or bagging the project because of her family name. Janhvi might be a newcomer for the industry but she understands the traits of being a star kid and the criticism that comes along with it naturally.
She is pretty much aware of the fact that bagging a film like Dhadak is no less than a dream come true for every aspiring actor and feels a great sense of responsibility towards her role. Every actor needs to go through the highs and lows in their career as you cannot control audience tastes. She is already facing the wrath of trolls on social media and is trying to understand where it is coming from. But at the same time, she has placed a request in front of the audience to at least give her a chance to prove herself on screen.
"I underestimated how angry people are. They are pissed off. But I can't judge. I can understand where their frustration is coming from. It must be hard. I do feel cornered and bullied at times. Like, "why are you so angry?" Maybe I suck, but give me a chance," Janhvi Kapoor told Reuters.
Ever since Karan Johar introduced the newbie to the internet, people started shouting 'nepotism rocks' trolling the filmmaker for launching the star kid and not giving chance to outsiders. Janhvi is well aware of the fact and knows that she would need to work hard ten times harder than anybody else to prove her worth to be in the industry.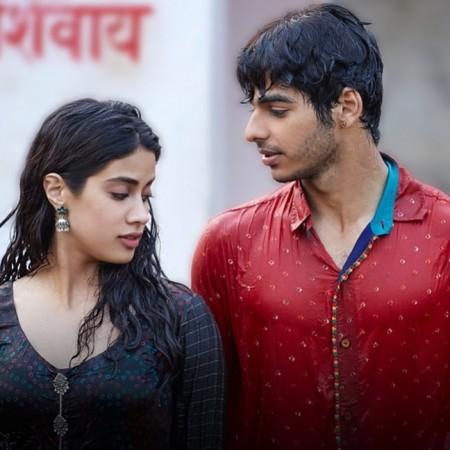 "I feel a responsibility towards them (audience) as well. I understand that you feel like you have been robbed of an opportunity that has been handed to me. I'm sure there are people who are more talented than me, and more good looking than me – I promise you there are. But I am not going to pass on this opportunity just because... (trails off). It's a big deal for me. Why the hell should I give it up? The only thing I can do is value it and make the most of it. It is wrong and messed up if I take advantage of it, am complacent and think it is my birthright to be here. I know it is not. I know I need to earn people's love. I know I need to work ten times harder because there is a stigma attached to how I've gotten this opportunity," she said.
Social media gives an unmatched freedom to people to comment, express and say whatever they want on social media and still get away with it as a faceless person. But Janhvi does read comments that people leave on YouTube and Instagram, which most of the times are not so pleasant.
"I do, oh God, I do. Everyone tells me not to. But I don't want to be one of those delusional people who think they are doing everything right and everything's going good. Because everyone around me has been so positive, that I wonder, "Is this too good to be true?". Then I go online and read these comments, and then I am like: "Shit, I'm really the scum of the earth," she says.
But Janhvi has also learnt the undeniable pattern on social media of how negative comments tend to get more likes and shares than positive ones. She also feels that news portals and websites which run several stories based on Twitter and Instagram reactions are encouraging the cycle of negativity by writing about negative reactions instead of the positive ones.
"I've noticed a pattern, where this kind of comment gets a thousand times more likes than any positive comment would get. It's horrible that people are reacting more to negativity than positivity. And then there are these news portals and websites which pick them as news with "Twitter says" and "Instagram says". Twitter and Instagram are also saying these amazing things, but they'll never write about that. Because they know they'll get more views if they talk about something negative. I think it is shitty that they are encouraging this cycle of negativity and frustration in people. There must be so much dirt in your mind... I don't know. Just be chill. Have some ice cream," she said before signing off.
Directed by Shashank Khaitan, Dhadak, which is an official remake of 2016 Marathi blockbuster film Sairat directed by Nagraj Manjule, will hit the theatres on July 20. It also stars Shahid Kapoor's half-brother Ishaan Khatter in lead role.