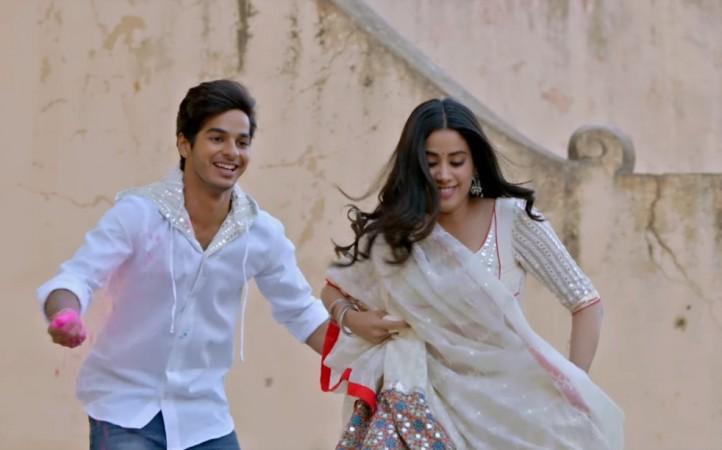 Bollywood newbies Ishaan Khatter and Jahnvi Kapoor are all set to appear in Shashank Khaitan's Dhadak. Jahnvi, who is late actor Sridevi's daughter, will be making her acting debut with this film.
Ishaan and Jahnvi have been busy promoting their film. The trailer of the movie got a great response. The actors keep sharing videos and photos on Instagram and Twitter. Spotted spending a lot of time together, the duo seems to have become best friends.
Jahnvi shares a lot of videos on Instagram on her stories of Ishaan, revealing his crazy side. Ishaan too often jokingly pulls her leg on social media, and fans seem to love the pair already.
The chemistry between the two is quite entertaining too. Looks like this could be a start of something more than friendship... or not, only time will tell.
Talking about working with the Dhadak pair, director Shashank Khaitan told Mumbai Mirror, "My actors were instructed to stay with the script for six months. They just kept reading and absorbing every word, not just their scenes but the entire film. I wanted them to know the script like the back of their hand so that if they needed to incorporate an extra word they would know enough to pull it off."
Jahnvi had to muster all her courage to return to the shoot of Dhadak after the demise of her mother Sridevi, in February, earlier this year.
In the wake of the tragedy we tried to keep the atmosphere on the set as normal as possible, knowing that the more we tried to sympathize with Janhvi, the more the situation would affect her. We kept the focus on work and not on what had happened knowing that time is the best healer. I salute her courage," Shashank added.
Dhadak is a love story and is set to release July 20, 2018. The movie is a remake of the hit Marathi film Sairat which was loved by viewers and acclaimed by critics.
Check out some crazy moments shared by the actors: