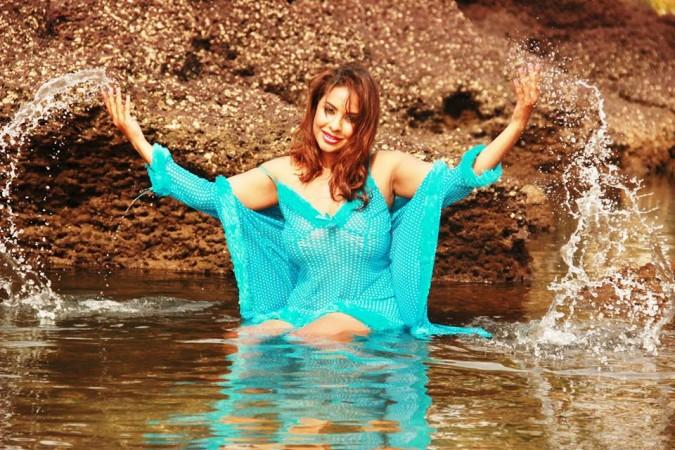 What looked like a publicity stunt in the beginning is now turning out to be a movement on sexual exploitation in the Telugu film industry. Actress Sri Reddy, who started a campaign with a few demands mainly about harassment of actresses in Tollywood, has now been joined by many other artists.
Around 15 women started the Sthree Shakthi Movement on Sunday, April 15, and organized the first roundtable meeting to share their stories of sexual exploitation in Tollywood. A couple of actresses opened up on the horrific incidents that they have experienced while raising demands to create a better environment to work for the women in the film industry.
"The same men in the industry who deny us roles during the day, saying we are fat and dark- skinned, approach us at night asking for our nude and sexy pictures. I was promised a few roles with commitment but after I slept with those guys they denied me the roles saying that I am dark-skinned and not that good looking. That same night they would text me asking what kind of dress I am wearing, why don't you send your sexy pictures, nude pictures, and pictures in a two-piece," a victim was quoted as saying by Deccan Chronicle.
Another woman shared that while leading actresses are given caravan, junior artistes are asked to attend nature's call under trees. "We have to change clothes outdoors and relieve ourselves outdoors. While the managers ask us to use the caravans of the stars, we are not allowed and are treated like worms. They use crude language and ask not to lurk around," a woman named Sunitha Reddy was quoted as saying by The New Indian Express.
Artist Sandhya Naidu claimed that she is regularly offered the roles of an aunt or a mother. According to her, they call her "amma" on the sets but demand sexual favors at night. She adds that the junior artistes are forced to chat with them.
Sri Reddy, who is spearheading the campaign, said that they will be seeking the support of women's organizations to ensure that the industry becomes a safe place to work for women.
The budding actress, who has accused a few big names of Tollywood of sexploitation, claimed that the "Film Nagar" area should be rechristened "red-light area" while demanding the industry to give more opportunities for local actresses.
"Film Nagar area should be called red-light area and a brothel instead of a residence of film stars in should be put up. We demand that the Telugu film industry gives opportunities to Telugu artistes instead of North Indian artists from other states just because they are fair and slim. Please give opportunities to Telugu artistes who have talent," Sri Reddy told Deccan Chronicle.
She wants the industry to eliminate middlemen while employing artists and demanded that local talent should get opportunities in comparison with their North Indian counterparts on 70:30 ratio.