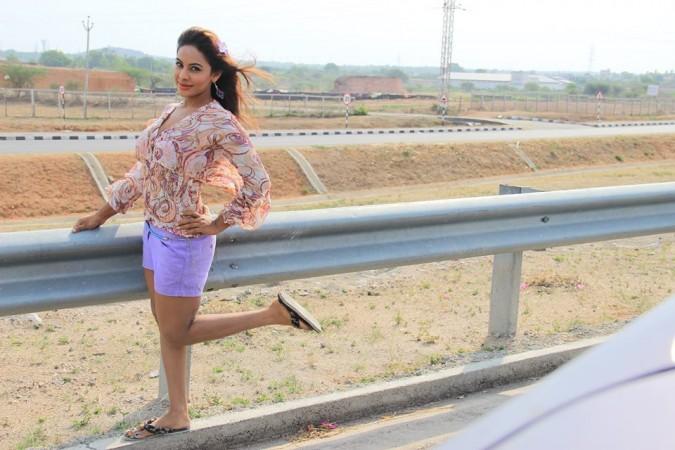 Actress Sri Reddy took a dig at Jana Sena party chief Pawan Kalyan and asked him to go to court or police, instead of protesting in the streets over the special category status (SCS) for Andhra Pradesh.
Sri Reddy had urged Pawan Kalyan to voice his support for her fight for the Telugu female artists. But the actor-turned-politician did not respond. The actress went ahead with her brave fight against the 'male-dominated' Telugu film industry, almost exposed the decades' old problem of casting couch in Tollywood.
It took many days for Pawan Kalyan to open up on the issues raised by Reddy. He said that the actress should have gone to the police station for justice, instead of TV channels. Talking to media, he said "Rather than sensationalism, they should immediately go and file complaints with the police. Instead of protesting in this manner on the roads, they should go to the police and say that injustice has been done. Let them handle it."
In a series posts on her Facebook page, Sri Reddy responded sharply to power star Pawan Kalyan. In a sarcastic way, the actress, in turn, advised the actor to stop his protest demanding special status for Andhra Pradesh and asked him to approach a court or police station for the cause.
Sri Reddy wrote: "I am glad that Pavan Kalyan Sir acknowledged the issues related to women, but it is important to note that it is the support of stars/politicians like Pavan Sir that matters in our lives that would compel law enforcement bodies to take action against anti-social activities and atrocities on women irrespective of fields! I have already filed Police complaint but no action yet!! (Sic)"
The actress wrote: "I'm not happy wt the pawan kalyan sir's statement..but it's k..talking about other women's protection nd at the same time u kept me down.. I cant understand u, it's fine..I dn hv jealous, nd I am not trying for the public attention or Popularity like anyone..(Sic)"