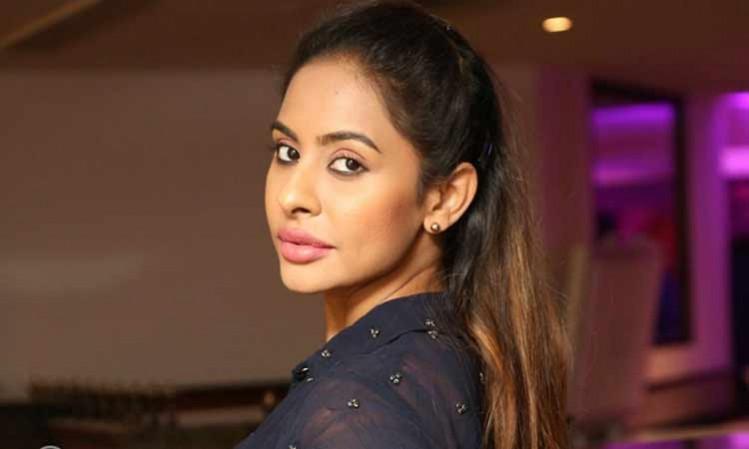 Actress Sri Reddy, who gave a shock treatment to the Telugu film industry by staging a topless protest recently against discrimination and the alleged prevalence of casting couch in Tollywood, seems to be on a rampage.
After exposing the dark underbelly of the Telugu cinema, she has now raised serious allegations against producer Vakada Appa Rao.
The actress accused Rao of sexually abusing and exploiting hundreds of female artists. The shocking revelation came shortly after the Telangana Film Chamber of Commerce (TFCC) announced setting up of the Committee against Sexual Harassment (CASH).
Appearing on a debate program in Maaha TV, Sri Reddy, said that the CASH was a victory for all the women in the industry. She also thanked everyone for the support. In the show, she also levelled serious allegations against Rao.
Minutes after the discussion started, the TV channel received a series of phone calls from some artists, who also complained against the producer. Shreya, Srivaani and other artists also participated in the debate.
Sri Reddy also took to her Twitter handle and alleged that the producer's victims included 16-year-old girls too.
#srireddyleaks This Executive producer Vakada Appa Rao, He sexually abused and exploited hundreds of female artists including 16 yrs girls also?

మెగా స్టార్ చిరంజీవి గారు ఇతను మీ పేరు చెప్పుకుని ఎంతో మంది ఆడవారి జీవితాలను నాశనం చేసాడు, దయచేసి ఇటువంటి వారిని ప్రోత్సహించకండి ? pic.twitter.com/gXkG9nBdCW

— Sri Reddy (@MsSriReddy) April 13, 2018
But Rao, who joined the Maaha TV discussion over the phone, denied the allegations made by the artistes. He said he had never asked for sexual favors.
The revelations spurred an outrage across the Telugu states. Ram Gopal Varma demanded immediate action against the producer. The filmmaker tweeted: "I am deeply shocked with the horrific reality of Vaakada appa rao and every civilised persons hearts should go to his sexual victims and I implore upon the authorities to take immediate notice of his terrible atrocities (sic)."
Here is the video of the debate: